Social Distance Sessions: Cowboy Andy & the Salamanders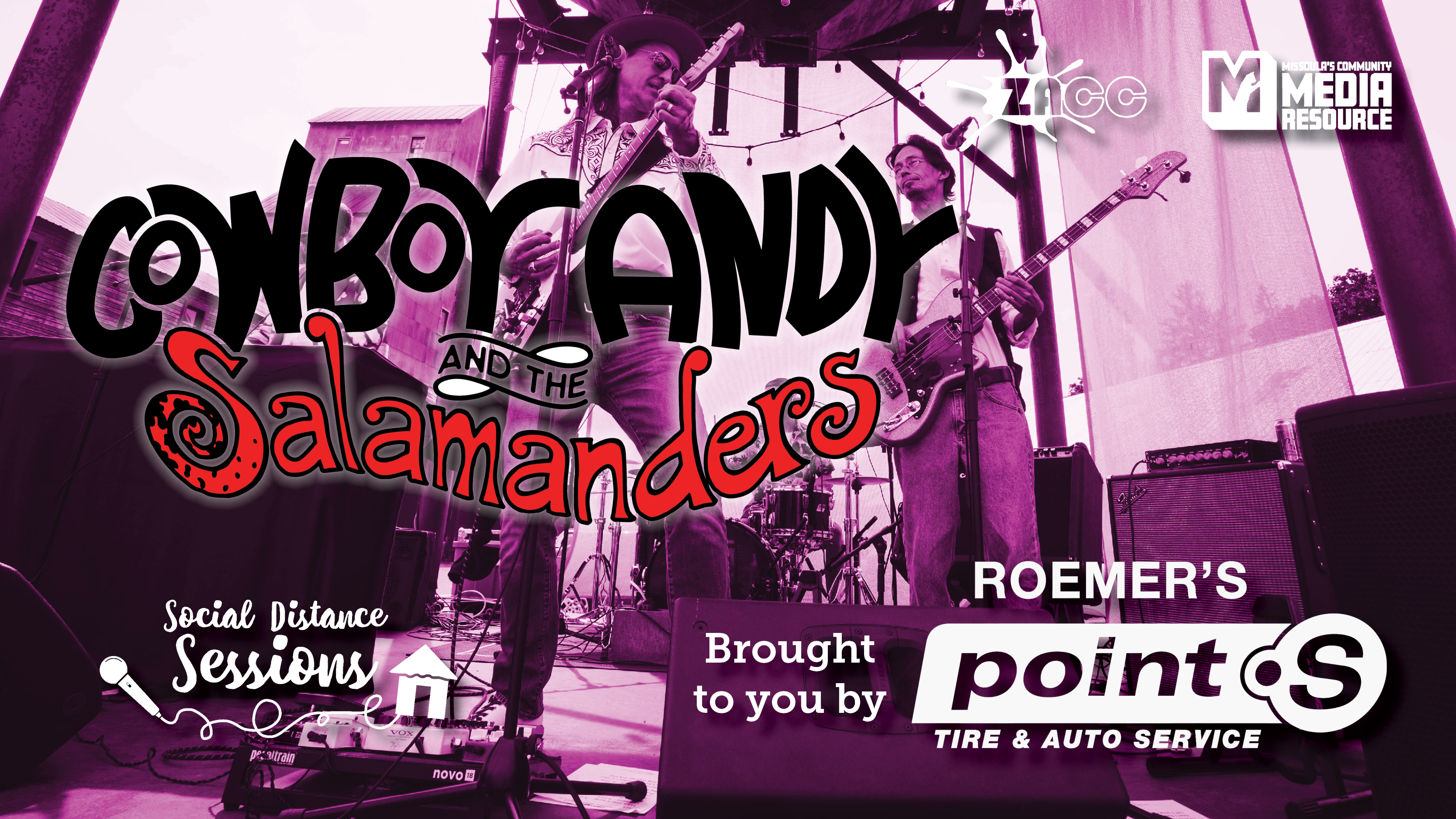 Saturday, October 3 // 7:30 PM // Free, with suggested donation through Givebutter: https://givebutter.com/0zoiry
SPONSORED BY ROEMER'S POINT S TIRE & AUTO SERVICE
Wiggle and waggle with us at this family dance party in Celebration of the 2020 Missoula Monster Project, for all of Missoula's little monsters (and their parents), with Cowboy Andy, Antonio Alvarez, Russ Gay, Ian Smith, Matthew Bainton! Cowboy Andy and The Salamanders bring big music to little people of all sizes, their all-original rock and roll spans all the genres and makes kids and families want to dance, sing, and celebrate! Donate and support the 2020 Missoula Monster Project, the Zootown Arts Community Center, and the wonderful Salamanders!
Here are the links to view (starting at 7:30 PM on 10/3/2020)
Zootown Arts YouTube: https://www.youtube.com/channel/UCOnxho9v75OZvCJKk0mX_pQ
ZACC Facebook: https://www.facebook.com/thezacc
MCAT Local Live: https://www.mcat.org/watch-now/local-live/
Donate with Venmo, Paypal, or a plain old credit card at the following link: https://givebutter.com/0zoiry
Cowboy Andy & the Salamanders is the sixth performance in our series — 'Social Distance Sessions' — a live-stream production partnership between the ZACC and Missoula's Community Media Resource (MCAT), and sponsored by Roemer's Point S Tire & Auto Service. Shows will be streamed to Zootown Arts Facebook and YouTube and from MCAT's Local Live website. Home audience members are asked to donate to the show's Givebutter 'virtual tip jar' if able (use Venmo, Paypal, or a credit/debit card).