AUGUST / 'BACK TO SCHOOL' 20% DISCOUNT
Start the school year right! Create a clean and organized desk surface with a custom painted pencil holder. During the month of August all writing utensil holders are 20% off in our Paint Your Own Pottery Studio. With designs ranging from modern to monster, we're sure to have something that fits your style, and your desktop.
ABOUT PAINT YOUR OWN POTTERY
COST: BETWEEN $5 - 75
The Pottery Studio is Missoula's community pottery painting and clay hand building center! Creating and painting pottery is great fun for special occasions or just as a pastime. We have ready-made small figurines for kids and kitchen ware for our older painters. This is a great way to spend a rainy afternoon or a Saturday out with the kids. Get the gang together for a few drinks and laughs and rent the space for a private party! Our Paint Your Own Pottery Studio has hosted employee holiday parties, sororities and fraternities, birthday parties, and family reunions.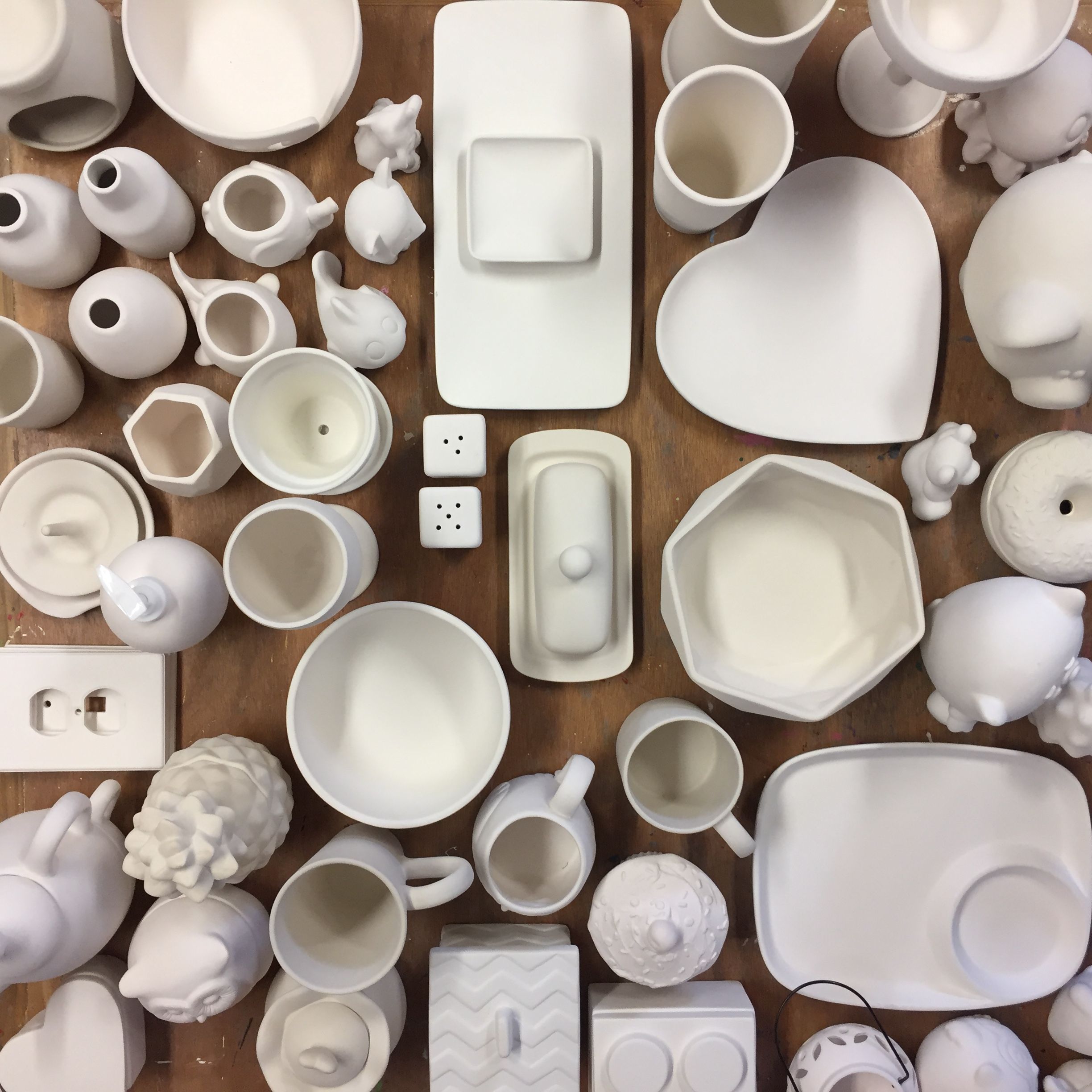 ABOUT CLAY HAND BUILDING
COST: $10 AND UP
Hand-building is working with clay using only your hands and simple tools, not the pottery wheel. We provide the clay - we always have soft clay from Archie Bray Clay in Helena, sculpting tools, and simple instruction, and you bring your imagination! This older form of working with pottery creates organic forms that show craftsmanship with their asymmetric beauty.  A few most common forms of creating hand built techniques include pinch-pot, coiling, and slab techniques.