Last Best Print Fest is an annual month-long event devoted entirely to the wonderful world of printmaking, and is a fundraiser for the ZACC's Public Print Shop. LBPF always includes a portfolio exchange, with each artist submitting an edition of twelve prints based on a theme. Additionally, LBPF normally boasts a featured print artist, free print demos, and a LBPF Bingo game involving local businesses. This year's Last Best Print Fest will be run a little differently, and will feature a Print-a-Thon, where folks can sponsor the ZACC Print Shop Manager, Patricia Thornton, to 'marathon print' throughout one whole weekend.
We LOVE Printmaking and we want to share the love with you! 
2021 LAST BEST PRINT FEST DETAILS
As part of the upcoming 2021 Last Best Print Fest, the ZACC Print Shop is hosting its tenth annual portfolio exchange. All printmakers are invited to submit an edition of 12 prints based on the theme Make Me Laugh. Of the edition of twelve, ten of the prints will be redistributed to other participants in a random selection process. One print will be on display in the ZACC Main Gallery, as part of LBPF exhibition/silent auction. The last will be retained as part of a complete set for the ZACC Print Shop Archive.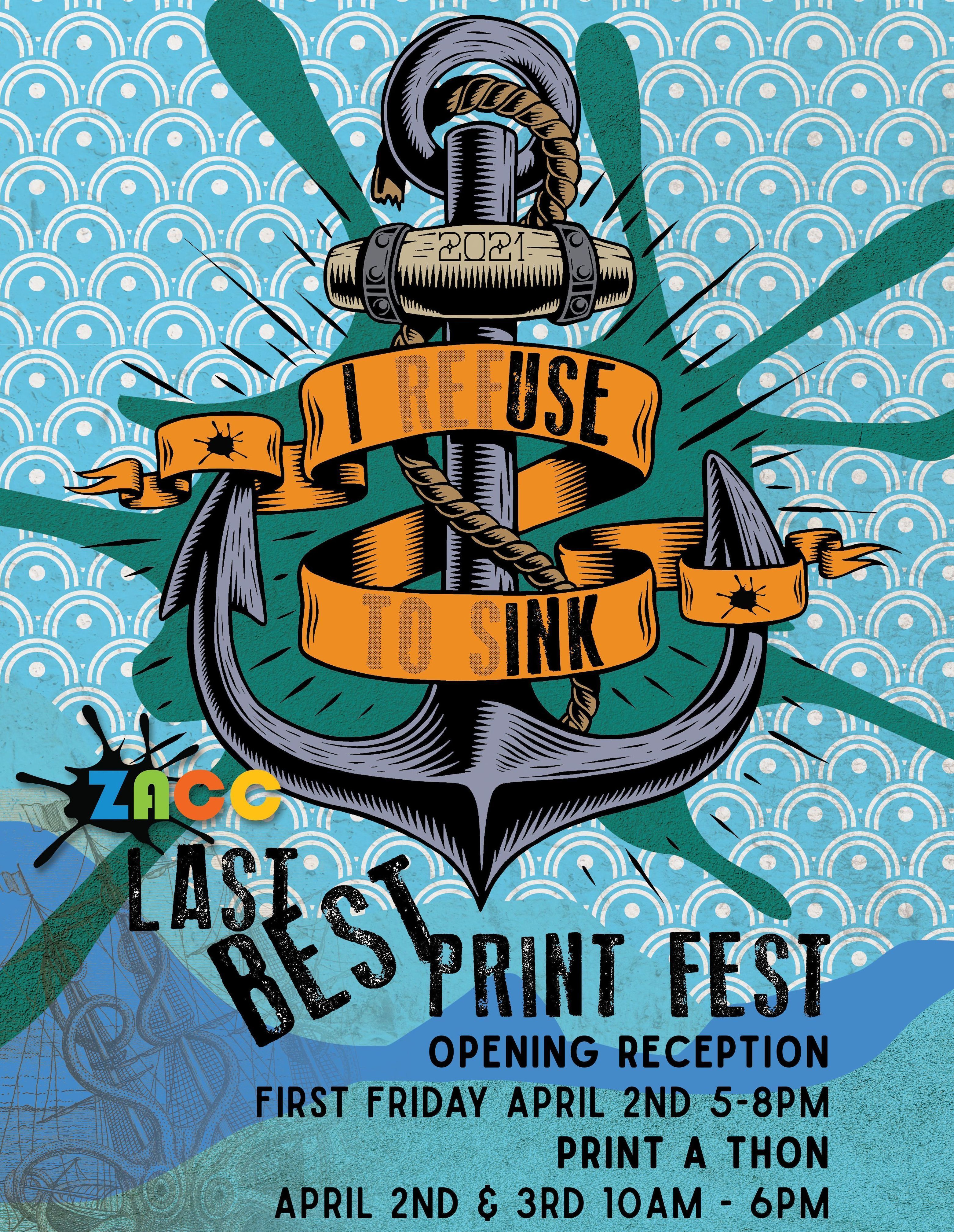 WANT TO PARTICIPATE IN THE 2021 LAST BEST PRINT FEST?
Click the appropriate link below to learn more about how you can help make this year's Last Best Print Fest the best EVER!
---
LEARN MORE ABOUT OUR PRINT SHOP & SIGN UP FOR A CLASS
ZACC art classes are always a great way to engage your creative self! Check out all upcoming offerings, including upcoming printmaking classes, on our Adult Education page. 
Know how to print, but need a place to do it? Our Print Shop page is there to help you learn more about how you can access our public print shop!
---
THANKS TO OUR 2020 LAST BEST PRINT FEST SPONSORS!