Since 2014 the ZACC's Last Best Print Fest (LBPF) has been an annual celebration of printmaking like no other. With a rad portfolio exchange for Montana and regional printmakers based on a theme, an art opening and auction featuring every print submitted, a featured and honored printmaker (this year it's Missoula's own Jace Laakso!), and tons of free printmaking demonstrations – LBPF is an incredible month-long educational printmaking extravaganza. Serving as the only annual fundraiser for the ZACC's 100% Public Print Shop, The Last Best Print Fest engages our community and creates greater awareness of this unique art form while raising money for printmaking programming at the ZACC throughout the year.
2023 LAST BEST PRINT FEST SNEAK PEAK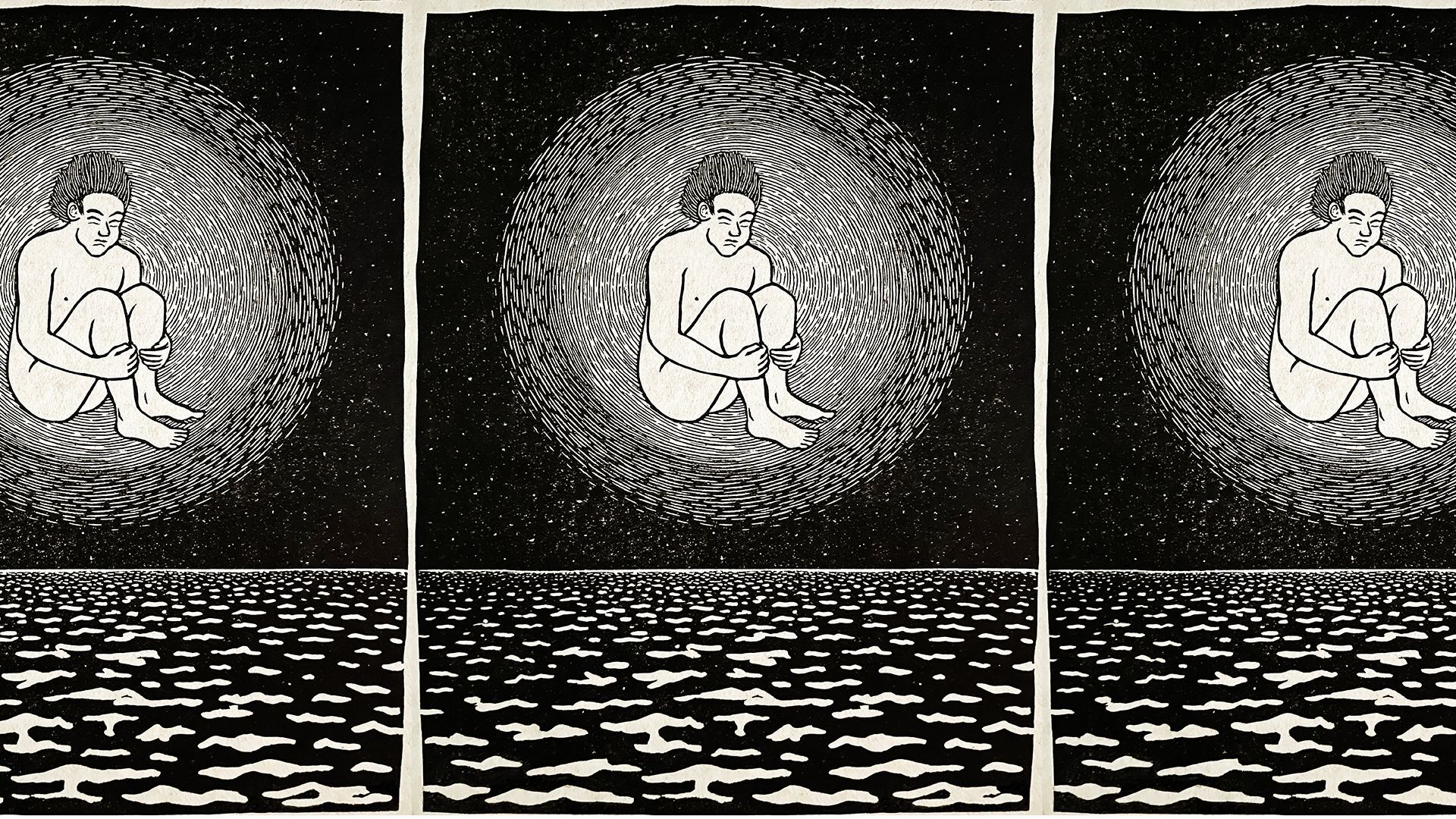 We're so excited to announce that the featured artist for Last Best Print Fest 2023 is David Miles Lusk, and the theme is 'Liminal Spaces & Thresholds'! Submissions for the Annual LBPF Portfolio Exchange are live. Visit our Submittable page to apply today!
---
2022 LAST BEST PRINT FEST EVENTS
Prints from Portfolios Submitted by over 50 Printmakers
Under the Theme 'Shadows'
Featured Artist // Jace Laakso

Gallery Opening Second Friday, July 8, 2022, 5-8 PM
Free Printmaking Demos on July 8 from 2 to 8 PM
LBPF Bingo Card All Month Long
Pull-A-Print at Noteworthy Paper & Press on July 9 & 10
Take a Tour of the Print Shop at Western Sensibility on Saturday, July 23
Closing Event on Saturday, July 30 from 10 AM to 3 PM

GALLERY OPENING
The 2022 LBPF Portfolio Exchange Auction Exhibition opens on Second Friday, July 8 from 5-8 PM. Auction bidding will occur entirely online through Givergy, link TBA. During the Main Gallery opening from 5-8 PM our staff will also be offering screen printing of this year's Last Best Print Fest Bingo Card design for anyone who wants one – bring your own T-Shirt, cloth, or paper, or grab something from the ZACC's Free Art Supply Closet!

OPENING DAY PRINTMAKING DEMOS
Opening festivities for 2022 LBPF begin at 2 PM on Friday, July 8, with several free printmaking demonstrations: 2-3 PM with Delaney Wascherol and the Art Activism Camp Project, 3:30-4:30 PM with Bev Beck Glueckert and Experimental Segmented Relief Print, 5-6 PM with Jace Laakso and Reduction Prints, and 6:30-7:30 PM with Christa Carleton and Letterpress Printing. 

LBPF BINGO
Nine local businesses and arts organizations, including the ZACC, are participating in 2022 Last Best Print Fest Bingo – and you should, too! Pick up your LBPF Bingo Card at the ZACC, or one of our supporting partners: Art Attic, Betty's Divine, Clyde Coffee, Frame of Mind, Noteworthy Paper & Press, Le Petit Outre, Montana Museum of Art & Culture (MMAC), and Western Sensibility (at the Showroom in Downtown Missoula). Each location on the LBPF Bingo Card is displaying a unique print by Jace Laakso throughout the month of July. Stop by each location to earn a stamp – and bring completed Bingo Cards back to the ZACC to be entered into a drawing to win a featured print by Jace! The winner will be announced at noon on Saturday, July 30.

PULL-A-PRINT AT NOTEWORTHY PAPER & PRESS
219 S 3RD ST W
JULY 9 & 10
One of our Last Best Print Fest supporting partners, Noteworthy Paper & Press, will be offering the opportunity to pull your own print of an in-house designed Last Best Print Fest 2022 Poster! Stop by the store from 10 AM to 4 PM on Saturday, July 9 and Sunday, July 10 to experience printing on their vintage Vandercook proof press.

TAKE A TOUR OF THE PRINT SHOP AT WESTERN SENSIBILITY
1850 IDAHO ST
JULY 23 AT 2 PM & 4 PM
Western Sensibility is Montana's first digital textile printing studio located right here in Missoula. The studio specializes in sustainably printing textiles for contemporary artists and interior designers. Come take a tour and learn how digital textile printing technology unlocks creativity and allows artists to print imagery on textiles impossible just years ago. 

CLOSING EVENT & FINAL PRINTMAKING DEMO
Sign-up online to participate in the final printmaking demonstration for LBPF 2022 – a family friendly demo of Found Object Monoprints by this year's featured artist Jace Laakso, beginning at 10 AM on Saturday, July 30. And stick around afterward for our annual Print Shop 'Garage Sale' – with a relief press, a t-shirt press, a filtration system, a portable burning unit, and other printy oddities on offer. The Print Shop 'Garage Sale' runs from noon until 3 PM on Saturday, July 30.
THANKS TO OUR 2022 LAST BEST PRINT FEST SPONSORS!
---
LEARN MORE ABOUT OUR PRINT SHOP & SIGN UP FOR A CLASS
ZACC art classes are always a great way to engage your creative self! Check out all upcoming offerings, including upcoming printmaking classes, on our Adult Education page. 
Know how to print, but need a place to do it? Our Print Shop page is there to help you learn more about how you can access our public print shop!
---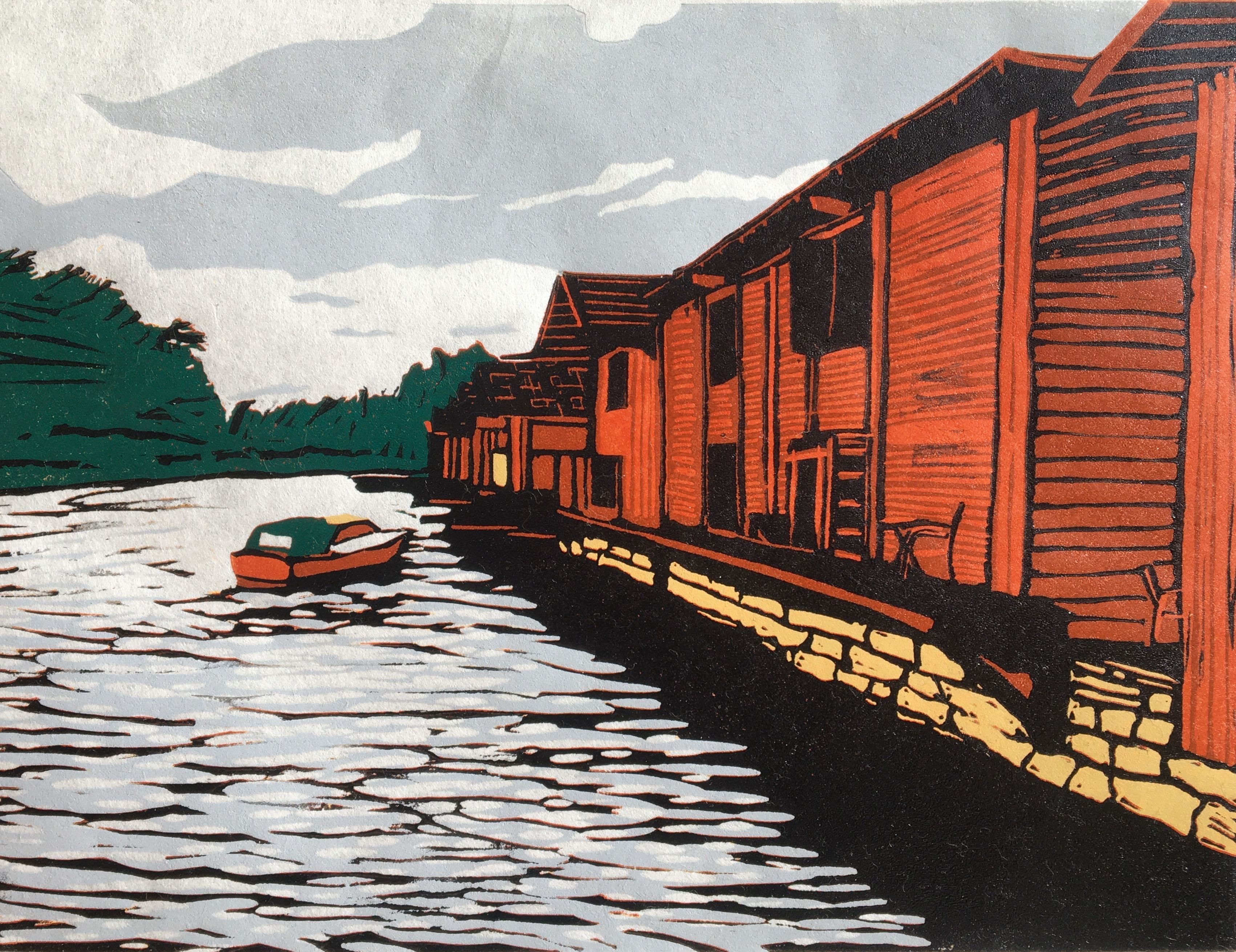 2022 LBPF FEATURED ARTIST // JACE LAAKSO
ABOUT JACE
Jace grew up in rural Connecticut in a house his father built on a few acres of hardwood and pine trees. He received an AA in Radio/TV, Grahm Junior College in Boston, 1968, a mere two blocks from Fenway Park where in the afternoon one would find him and his buddies cutting classes to watch the Red Sox from the cheap seats. He drove a 1965 Corvair across the country to San Francisco where he dabbled in pottery and an alternative lifestyle. He discovered the beautiful Russian River and finally found his way to Montana in 1972. Jace received a BFA from the University of Montana, 1983, with emphases in jewelry/metal working and printmaking. He landed a day job working for Montana Public Radio and then operated Crystal Theatre and Video. He eventually returned to UM as an audio visual tech, supervising the computer help desk and doing project management until retirement. Jace's work has been exhibited at the UC Gallery, Radius Gallery, the ZACC, the Plymouth Center for the Arts (MA), Viewpoint Gallery (NY), Kenny-Alina Health (MN), Bryn Mawr (PA), Spokane Print Fest, and the Brinton Museum (WY).