ABOUT 2023 LBPF
Prints from Portfolios Submitted by over 40 Printmakers
Under the Theme 'Liminal Spaces and Thresholds'
Featured Artist David Miles Lusk
VIEW THE AUCTION AND BID AT: https://givergy.us/LBPF2023/
Gallery Opening First Friday, July 7, 5-8 PM
Free Printmaking Demos by David on July 7, 5-7 PM
Bring Your Own T-Shirt Screenprinting all night, with an awesome motorcycle cloud image carved by David!
Since 2014 the ZACC's Last Best Print Fest (LBPF) has been an annual celebration of printmaking like no other. With a rad portfolio exchange for Montana and regional printmakers based on a theme, an art opening and auction featuring every print submitted, a featured and honored printmaker (this year it's Missoula's own David Miles Lusk!), and tons of free printmaking demonstrations. LBPF is an incredible month-long educational printmaking extravaganza, engaging our community and creating a greater awareness of this unique art form.
---
2023 LBPF EVENTS & CLASSES
GALLERY OPENING
The 2023 LBPF Portfolio Exchange Auction Exhibition opens on First Friday, July 7 from 5-8 PM*.
*Auction bidding will occur entirely online through Givergy, link TBA.
• Kickoff Demo!
Friday, July 7, 5-7 PM, by David Miles Lusk
• Jigsaw Styro Relief Print Workshop
Saturday, July 8, 10 AM-12:30 PM, Taught by Bev Beck Glueckert
• Introduction to Linoleum Printmaking
Mondays, July 10 through August 7, 6-8 PM, Taught by Jules Lucero
• Beginning, Intermediate, or Advanced Screen Printing
Tuesdays, July 11 through August 8, 6-8 PM, Taught by Patricia Thornton
• Daytime Monoprinting Workshop
Thursdays, July 13 through August 10, 10 AM-12 PM, Taught by Patricia Thornton
• Sew Printy
Saturday, July 15, 10 AM-12:30 PM, Taught by Patricia Thornton
• Cyanotype Printmaking Workshop
Saturday, July 22, 10 AM-12:30 PM, Taught by Patricia Thornton
LEARN MORE ABOUT OUR PRINT SHOP & SIGN UP FOR A CLASS
ZACC art classes are always a great way to engage your creative self! Check out all upcoming offerings, including upcoming printmaking classes, on our Adult Education page. 
Know how to print, but need a place to do it? Our Print Shop page is there to help you learn more about how you can access our public print shop!
---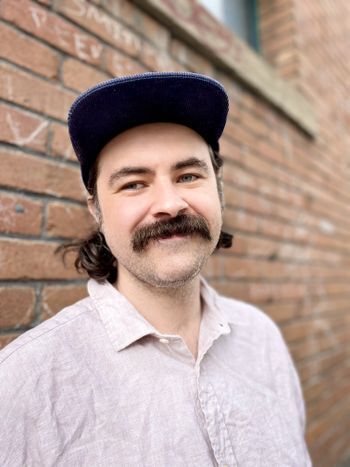 2023 LBPF FEATURED ARTIST // DAVID MILES LUSK
We're so excited to announce that the featured artist for Last Best Print Fest 2023 is David Miles Lusk.
About David: David Miles Lusk is an artist living and working in Missoula, Montana. David received his Bachelor of Fine Arts with an emphasis in Printmaking from the University of Montana in 2014. He is inspired by the intersection of science and mythology, and nature & humanity. David's career in printmaking started nearly in tandem with the beginning of the ZACC Print Shop. David started volunteering at the ZACC way back in 2009, while he was attending the University of Montana for Fine Art. In 2010 he spent a year at the ZACC working as an AmeriCorps VISTA, helping to flesh out and expand the mission of the Print Shop. That year David helped found the Last Best Print Fest with fellow ZACC Print Shop volunteer Sam Berry, and helped with the event again in 2011. David graduated from the University of Montana in 2012 and in 2016 founded his relief print on paper business Anomal Press. Over the years he has volunteered and taught classes at the ZACC. David's art practice has grown up alongside the ZACC, and he is proud to see the Last Best Print Fest, and ZACC Print Shop still going strong.