Since 2014 the ZACC's Last Best Print Fest (LBPF) has been an annual celebration of printmaking like no other. With a rad portfolio exchange for Montana and regional printmakers based on a theme, an art opening and auction featuring every print submitted, a featured and honored printmaker, and tons of free printmaking demonstrations – LBPF is an incredible month-long educational printmaking extravaganza. Serving as the only annual fundraiser for the ZACC's 100% Public Print Shop,  The Last Best Print Fest engages our community and creates greater awareness of this unique artform,  all while raising money for more printmaking programming throughout the year.
We LOVE Printmaking and we want to share the love with you! 
2022 LAST BEST PRINT FEST DETAILS
The 2022 LBPF Featured Printmaker is Missoula's own Jace Laakso. Jace grew up in rural Connecticut in a house his father built on a few acres of hardwood and pine trees. He finally found his way to Montana in 1972, and received a BFA from the University of Montana in 1983, with an emphasis in metal working and printmaking. Jace's work has been featured in the UM UC Gallery, Radius Gallery, the Plymouth Center for the Arts (MA), Viewpoint Gallery (NY), Courage Kenny-Alina Health (MN), Bryn Mawr (PA), Spokane Print Fest (WA), Brinton Museum (WY), and of course, the ZACC.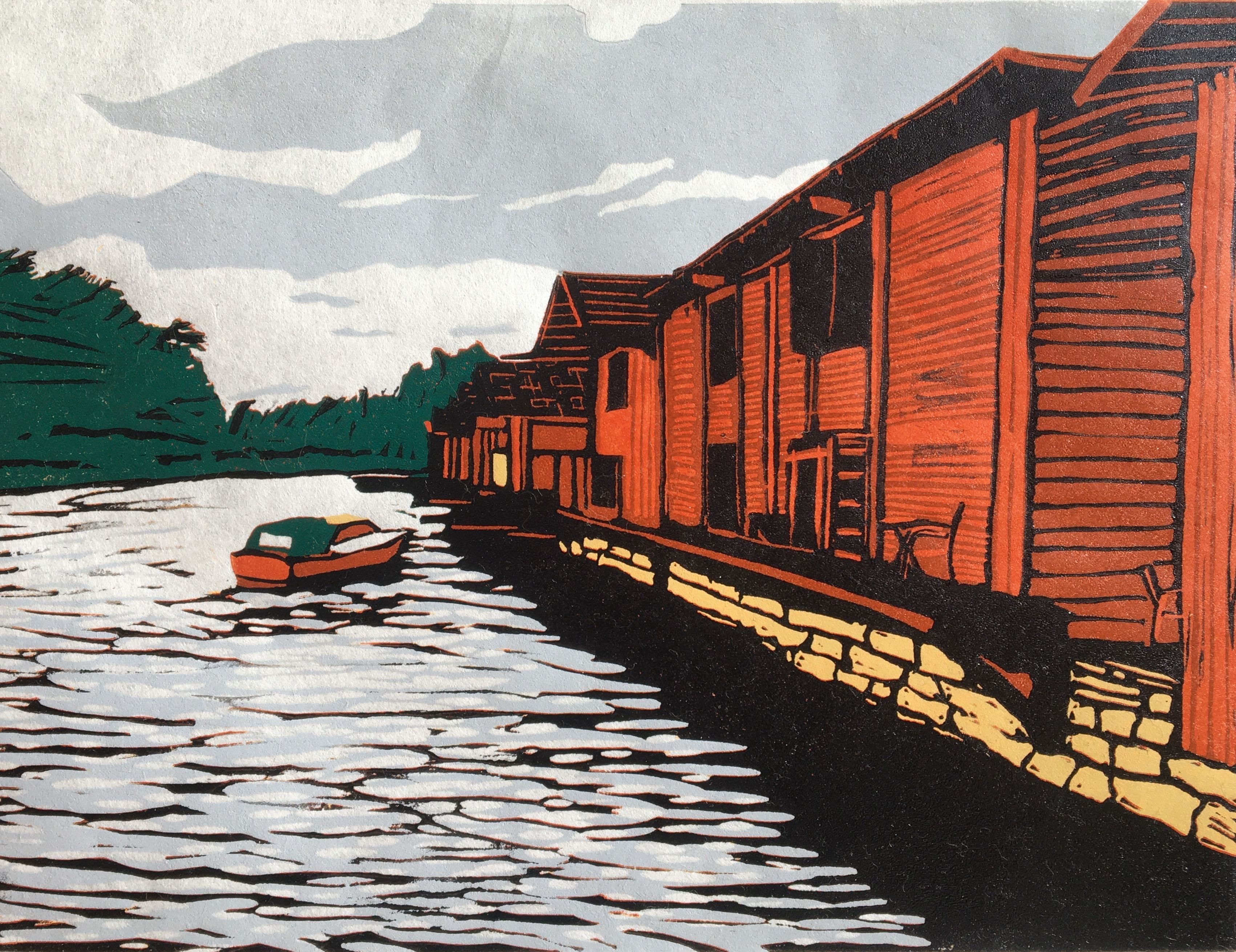 WANT TO PARTICIPATE IN THE 2022 LAST BEST PRINT FEST?
Click the appropriate link below to learn more about how you can help make this year's Last Best Print Fest the best EVER!
---
LEARN MORE ABOUT OUR PRINT SHOP & SIGN UP FOR A CLASS
ZACC art classes are always a great way to engage your creative self! Check out all upcoming offerings, including upcoming printmaking classes, on our Adult Education page. 
Know how to print, but need a place to do it? Our Print Shop page is there to help you learn more about how you can access our public print shop!
---
THANKS TO LAST YEAR'S LAST BEST PRINT FEST SPONSORS!