Mission: The ZACC print staff and interns are dedicated to promoting awareness and appreciation of the art of making original prints. The ZACC serves as a valuable resource to the prints art community by offering scholarships and low cost classes. We also strive to advance the professional standing of persons engaged in making original prints and to stimulate public appreciation and interest in the arts of printmaking. 
The ZACC Community Print Shop is one of only two public print shops located in Montana! The ZACC Print Shop offers the space and supplies to accomplish numerous print-making techniques including; silk-screening, relief printing, and intaglio printing.
The ZACC envisions a community of connection – where the people of Missoula are connected to this place and to one another. We envision a community that knows what it takes to make those connections real and meaningful. We must be a community that understands that our diversity is among our great strengths. We must challenge ourselves to be welcoming and inclusive.
PRINT SHOP DETAILS
HOURS

Print Shop Hours:
Unless a printmaking class is scheduled, the Printshop is available during all open hours of operation.
Monday - Saturday 10am - 6pm.
Sunday 12pm - 4pm.

Print Shop "Office" Hours:
Have questions? During office hours Patricia, Gallery & Print Shop Director, or Delaney, our Print Shop Assistant will be in the print shop and available for questions or assistance.
Saturday 11am - 3pm
---
RESIDENCIES & RESIDENTS
DAGNY WALTON | 2023 Print Shop Resident

Artist Bio:

Dagny Walton is an illustrator and printmaker. Originally from Colorado, Dagny received her BA in Classical Studies from the University of British Columbia.  

Her work explores the inheritance of stolen land, the industrial exploitation of the landscape, and the deification of the cowboy archetype. Another major theme of her work is the interplay between human ambition and natural entropy: the permanent consequences our actions have on the land, and the chaotic nature of the environment that threatens our own existence.  

Dagny resides in Missoula, MT with her partner Alexandra and cat Sam. She is pursuing an MFA in Art at the University of Montana. Her work has been shown at the Cawein Gallery in Forest Grove, OR, the ZACC Gallery in Missoula, MT, and has been featured as the cover design of Cutbank Literary Magazine. 

Artist Statement 

I make my work to come to terms with what the American West was and what it's becoming. My work is a critical, exaggerated re-telling of the myth of the West. I take a literal approach to the idea of "myth" and incorporate elements of Greco-Roman mythology into the landscape of the Wild West. This provides the viewer with a specific frame of reference: Greco-Roman mythology is still prevalent and accessible in our modern culture, so using its themes, visuals, and ideas allows me to draw on the collective unconscious to inform my work.  

I work with graphic sensibilities that recall the work of mid-century pulp artists. I also mirror this low-brow aesthetic tradition with my use of printmaking as a primary medium. My pieces are non-exclusive and accessible in order to serve my political purposes. I instill my work with chaos and violence to overwhelm the viewer and encourage them to recognize the deep flaws of the American West's history as a place colonized through racism, bloodshed, and industrial extraction. However, the process of making these pieces comforts me: the culture and history of the West begs to be ordered, for some sense to be made out of the ruin. 

 

 

 
---
SEW PRINTY SEWING LAB
We're excited to announce that thanks to the hard work of long-time volunteer Loretta Vizzutti, we now have a Sew Printy Sewing Lab! In collaboration with our Print Shop, we'll be working to offer classes that encourage folks to use printmaking techniques to make customized fabric, then teach you how to sew specific items using the material made in class. 
We also want to give a very special thanks to those who have donated machines to our Sew Printy Sewing Lab:
Chris Wallace
Barb Karst
Jane Billstein
Laurie Bryn
Odette Grassi
Serger Donated By: Joan Egan
ADVANCED ACCESS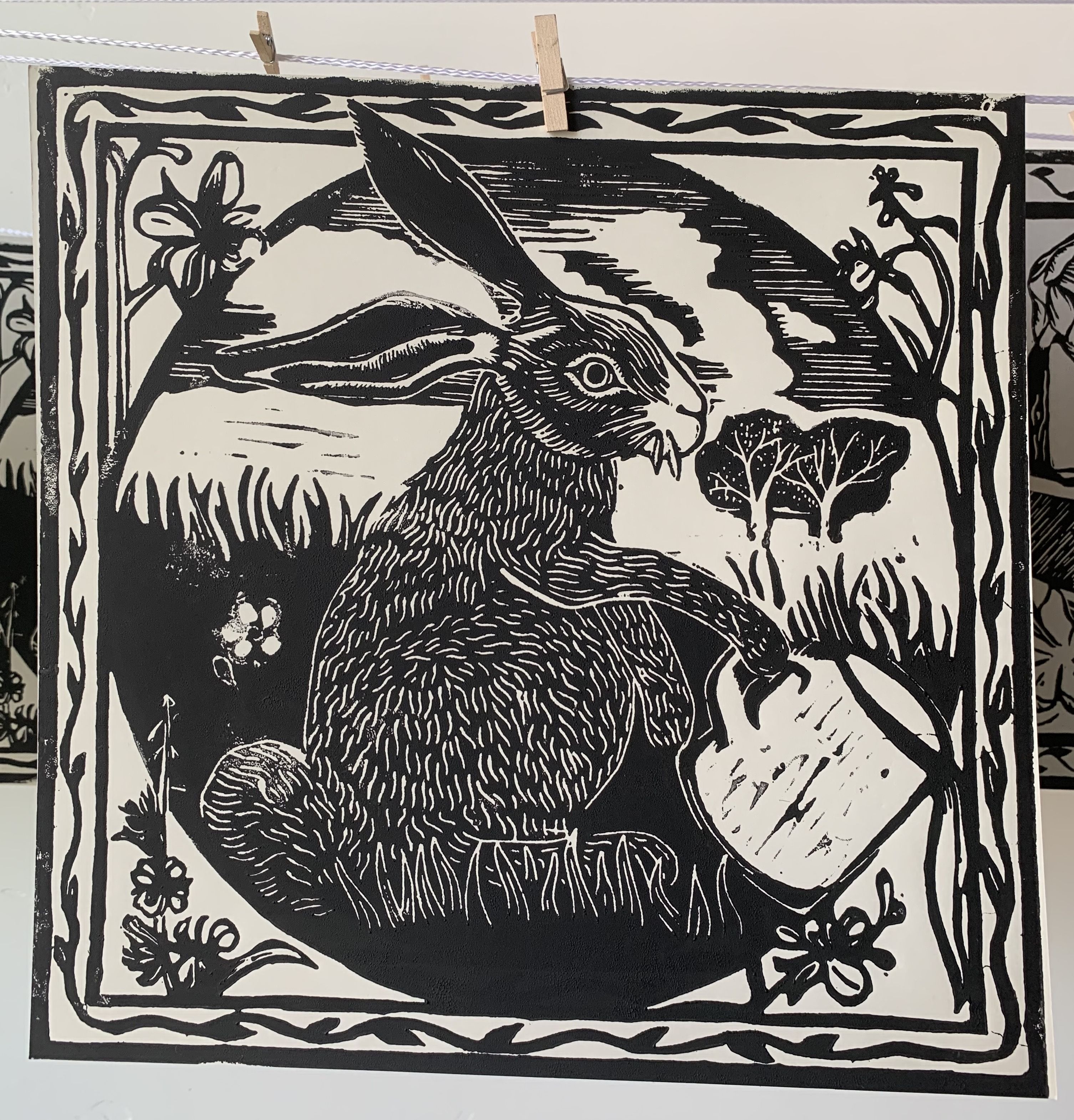 ACCESS & COST:
First Time Access - $35 for one-on-one walkthrough. Each access thereafter is $25 for 3hrs studio use during open hours. By appointment only, scheduled classes have studio right-of-way.
DETAILS:
Advanced Access is for students who want to work independently during open hours, using their own inks, substrates (wood blocks, copper plates, screens, etc.) and paper.
All Advanced Access Users are expected to understand and adhere to the following agreement:
Responsibility for knowing safe use of studio and equipment. 
Ability to work responsibly and independently.
Cleanliness and willingness to pick up after yourself.
Consideration and respect for others working at the ZACC, their space and property.
Prerequisite: Beginners Access, a printmaking workshop or multi-week class.