Gestural Affinity, Works by Mickey Haldi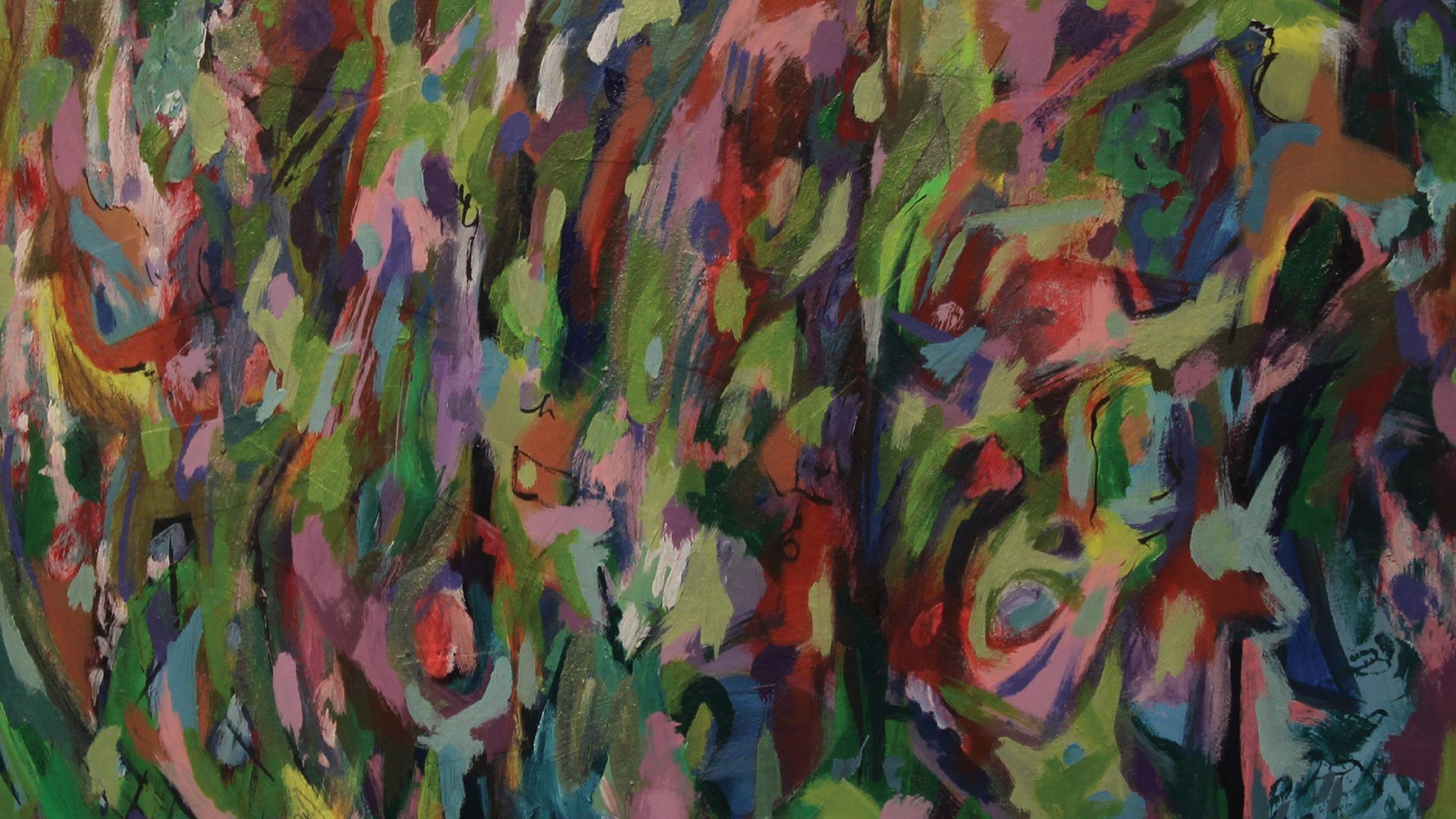 Gallery Opening on First Friday, July 7, 5-8 PM
Exhibiting in the Blackfoot Communications Gallery through end of July
Gallery Opening is Free & Open to All, with Works Available for Purchase
The ZACC is proud to present 'Gestural Affinity', works by Mickey Haldi, in our Blackfoot Communications Gallery for the month of July, opening First Friday, July 7 from 5 to 8 PM.
ABOUT THE SHOW, IN THE ARTIST'S WORDS
Each mark is a moment, an instance of influence that perfectly responds to everything it surrounds, simply because it is. My work considers how we constantly affect our environments and how our environments affect us. We are organisms responding to stimulus. The surfaces I paint on behave as a container for the constant change occurring internally and externally. The sporadic strokes of paint denote passages of time as a human interacting, noticing, and being noticed. My paintings seek to depict the evolution of identity, morphing endlessly. I am an
amalgamation of my experiences, as everyone else is. These works are snapshots of life's endless movement.
ARTIST BIO
Mickey Haldi is a multimedia artist creating work in Missoula, MT. They earned their Bachelor of Arts in painting with a minor in Art History at the University of Montana in 2021. Haldi has shown their work at the Missoula Art Museum, the Zootown Arts Community Center, and have had work collected by the Museum of Modern Arts and Culture. As a contributor to the arts scene in Missoula since 2015, they have taught music, film, and art camps through the ZACC and The Roxy Theater, participated in local arts festivals, and figure modeled through UMT, Life Drawing Missoula, and privately for local artists. Haldi also hosts Life Drawing Missoula in rotating venues. They aspire to live a life in paint.