Happy Paper, Works by Kelly Bourgeois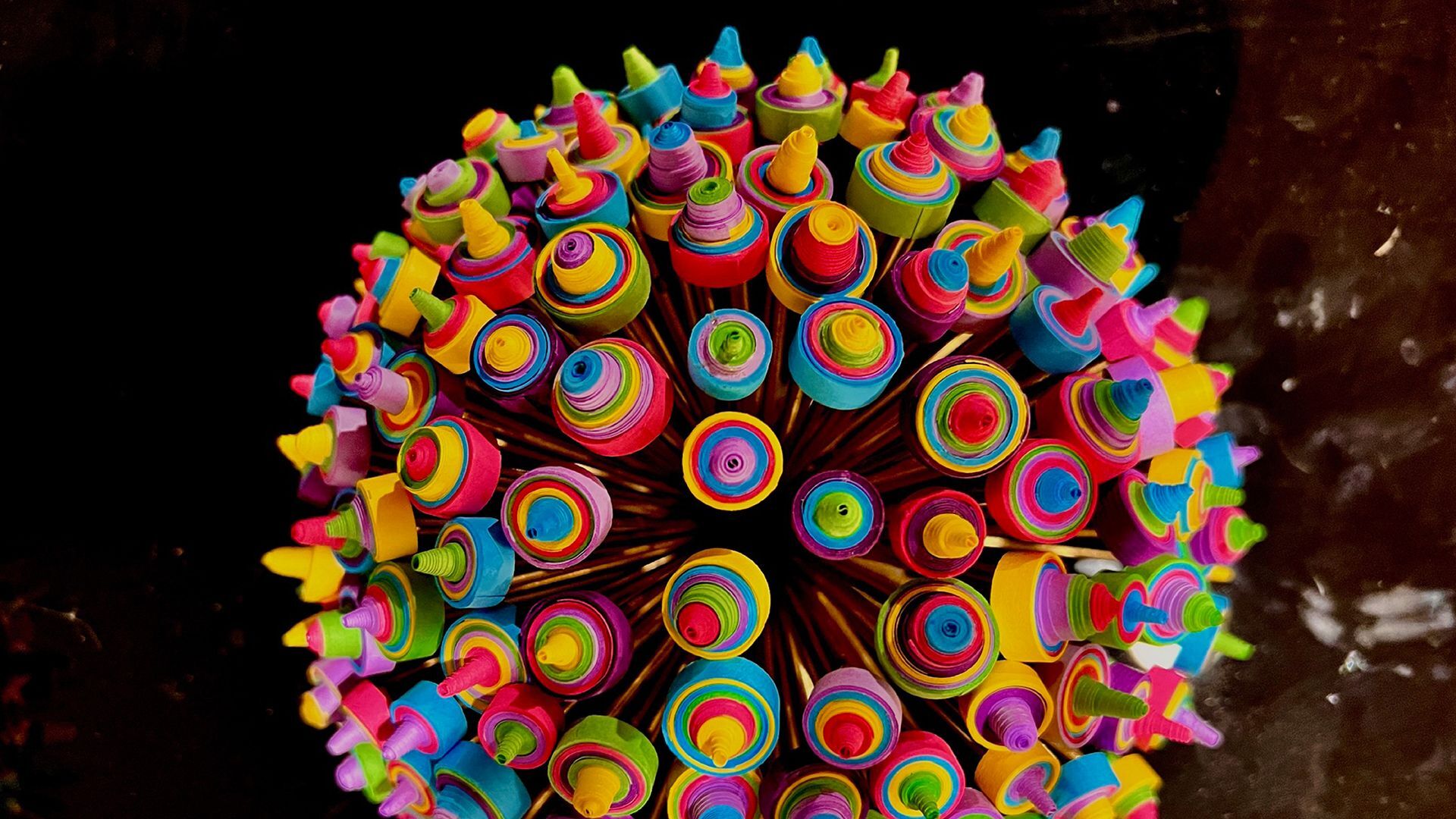 Gallery Opening on First Friday, June 2, 5-8 PM
Exhibiting in the Blackfoot Communications Gallery through end of June
The ZACC is proud to present Happy Paper, Works by Kelly Bourgeois, an exhibition of contemporary quilling pieces with substrates of wood, acrylic, and glass, in our Blackfoot Communications Gallery for the month of June, opening First Friday, June 2 from 5 to 8 PM. Each work is spectacularly different and accessible to all ages.
ARTIST STATEMENT
Kelly's work captures contrasting colors with contemporary scenes of Montana in abstract form. The work of this Montana-based artist focuses on recycling, reusing, and replenishing the spirit through fun and intricate forms. Her work encompasses dynamic flourishes of paper, watercolor, gauche, resin, and acrylic to make contemporary artworks that highlight various topics including nature, architecture, and urban life.
Specifically, Kelly's quilling is a modern take on a tradition that began in the 1550s by nuns replicating filigree with a less expensive paper product. Kelly's contemporary version highlights the beauty of color by utilizing tiny individual strands of paper to make one comprehensive and joyous piece. Each large work takes thousands of pieces of paper blended together to form one comprehensive composition. The end product is an abstract expression of color that excites the heart and soothes the soul.
ARTIST BIO
Raised in Eastern Montana, along the Badlands of Makoshika State Park, and now living in the beautiful Beartooths near Columbus, Montana, Kelly loves to explore the wilderness and witness the beauty of nature. This inspiration along with her love of contemporary aesthetics is the driving force behind her artwork – which focuses on exploring contrasting colors with contemporary scenes.
With a background including a MS in Arts Administration, a BA in Business Administration and Fine Arts, and an AS in Radiologic Sciences, Kelly uses her eclectic education history to pursue her passion. Kelly has had the wonderful privilege to have exhibited work in Montana and is honored to be in private collections around the United States.
Currently, Kelly enjoys working in the Cardiology Cath Lab exploring the art of the heart. Her most favorite position, most importantly, is being a mom to her two wonderful children, Luke and Emerson.