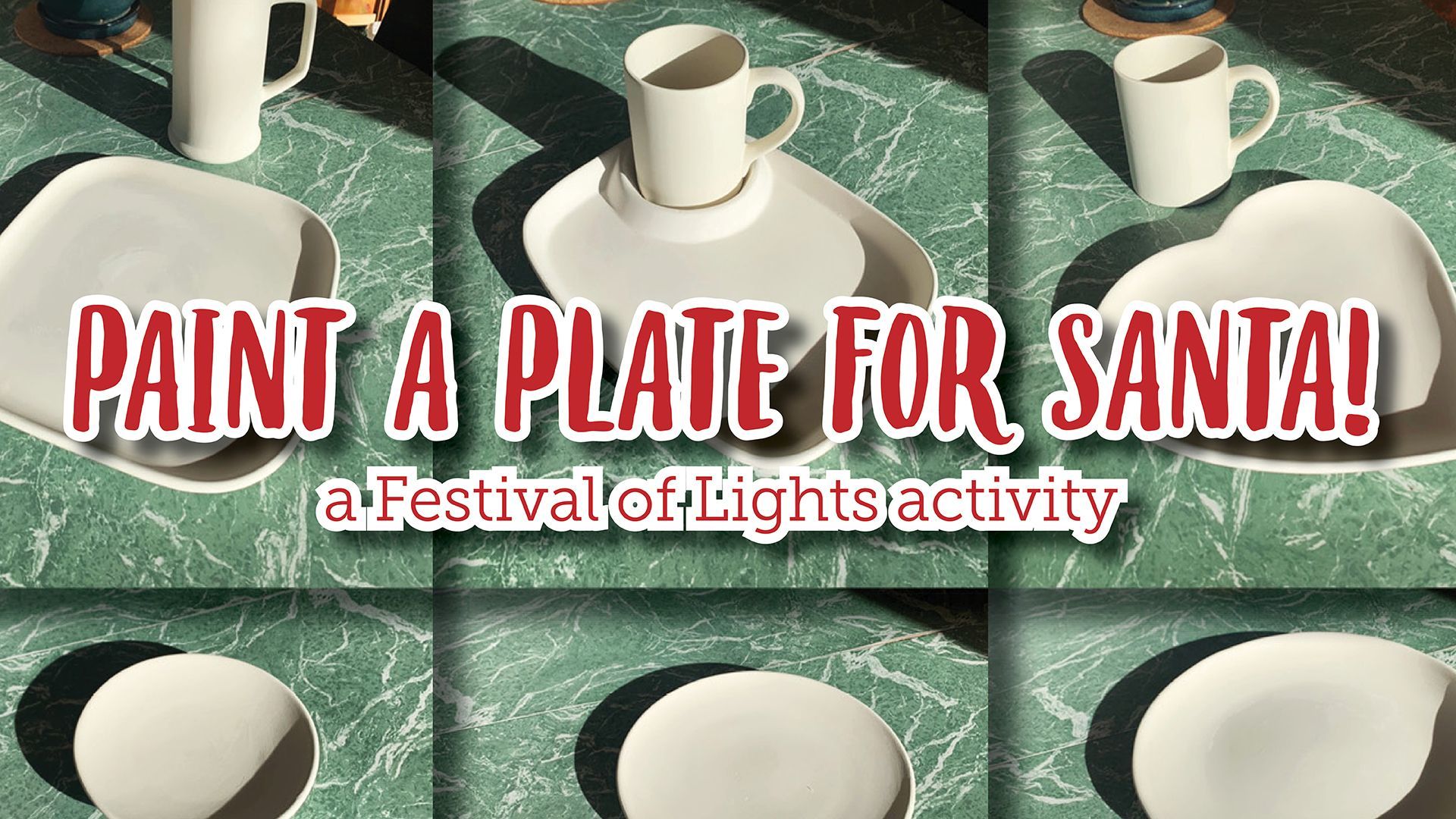 Paint-a-Cookie-Plate for Santa during the Festival of Lights!
Saturday, December 3, 2022, 11 AM to 4 PM
---
Make sure Santa remembers your house by painting him his very own special cookie plate! A unique item that can be customized and used year after year, this cookie plate is sure to become a memorable family tradition. We have several different styles and sizes to choose from, so you're sure to find something everyone will love. Plates start at $10, and that price includes all glazes and firing.* Worried about Santa's waistline? We have ornaments, coffee mugs, and lots of other items that Santa is sure to love!
*All completed items will be fired and ready for pickup before Christmas!
For more information on the Festival of Lights visit: https://www.missouladowntown.com/parade-of-lights/