Welcome to Our Virtual Gallery!
The ZACC's Virtual Gallery brings the art to you where you are! View art from the comfort of your living room, on a mountaintop, or even in the tub. All you need is the Internet! Browse the collection and purchase if you wish. Always feel free to email info@zootownarts.org if you would like to know more about a piece.
Currently for purchase in our Main Gallery
All past and present staff, board members, volunteers, studio holders, instructors, students, ZACC Main & Hallway Gallery artists, and ZACC collaborators were invited to submit to our 2020 Friends & Family Show — and this year we got more submissions than ever before. The show is going to be fantastic! Works by dozens of local and regional artists will be on display in our Main Gallery beginning Friday, December 4 and online in our Virtual Gallery on Tuesday, December 8. The Friends & Family holiday show opens during our Very Special, Very Safe, Very Santa Holiday Open House. Works are (of course) for sale and the majority of the purchase price goes to the artist. Support local art and shop our 2020 Friends & Family Show! We are so proud to have such an amazing group of artists in the ZACC Family, and we can't wait to share their work with you.
2020 Friends & Family Show
A Glimpse Upon The Silver Lining

Drifting Through My Memories

Samo Samo (Jean Basquiat)

Intense Resurrection (David Boone)

In the Pines (Kurt Cobain)

Tree of Life with Supermoon

Tree of Life with Flowermoon

Once Upon a Time. in Butte

Russia Trumped our Democracy

Chosen by Beauty to be a Handmaiden of the Stars

Monsters in Jane's Kitchen

COVID Livestream Prompt: Something Something Nature

COVID Livestream Prompt: Sensuous Toothbrush

God Will Not Have His Work Made Manifest By Cowards

The Little White Mice of Dengi

Moose Visitation at Georgetown Lake

Como Peaks from the Back Porch

Baba Yaga Just Around the Corner

hello, goodbye, I love you

Eternity in the Human Heart

Two Face: The Art of Woman

Frog Fingers and Snake Extraction

Sncxlmnwextn- (Hellgate Canyon)

The Night the Concrete Kitty and the Red X's Came Alive

Masonic Temple Bannack Ghost Town
---
Currently on display in our Blackfoot Communications Gallery
The ZACC is delighted to exhibit work by Morgan Smith in our Blackfoot Communications Gallery throughout the month of December, with an in-person gallery opening on December 4, from 3-8 PM, and a virtual opening on our website on December 8.
Morgan, age 11, has enjoyed drawing for many years and has recently started exploring acrylic and watercolor painting. Drawing and painting is important to Morgan as it helps her relax and clear her mind. She's drawn to mythical creatures as a way to express her imaginative side - dragons are her favorite! Morgan makes art nearly every day, whether just casually sketching in a sketchbook, or intentionally working on a project for display or sharing with others.
If you have interest in purchasing a piece by Morgan, please send an email to info@zootownarts.org for more information.
---
Currently for purchase in our Youth Gallery
Our monster gallery is so big, we've had to put it on another page! Quite a few of the monsters from the 6th Annual Missoula Monster Project have sold, but dozens remain unadopted and in need of a permanent home. Monsters make great holiday presents for kids and kids at heart alike. Visit the Missoula Monster Project Online Gallery to adopt a monster today.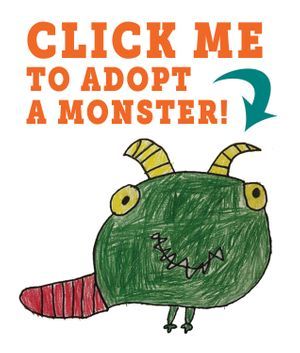 ---
Visit our Online Artist Shop
The ZACC online Artist Shop offers local and regional artwork at accessible price points. We have a variety of gift items for the art lovers in your life, curated art supplies, all things ZACC, and other things we just love. Featuring affordable pieces by April Werle, Claire Emery, Courtney Blazon, Elisha Harteis, Laura Blue Palmer, Theo Ellsworth, and many more!

BROWSE OUR ONLINE ARTIST SHOP!