Matrix Press / Recent Collaborations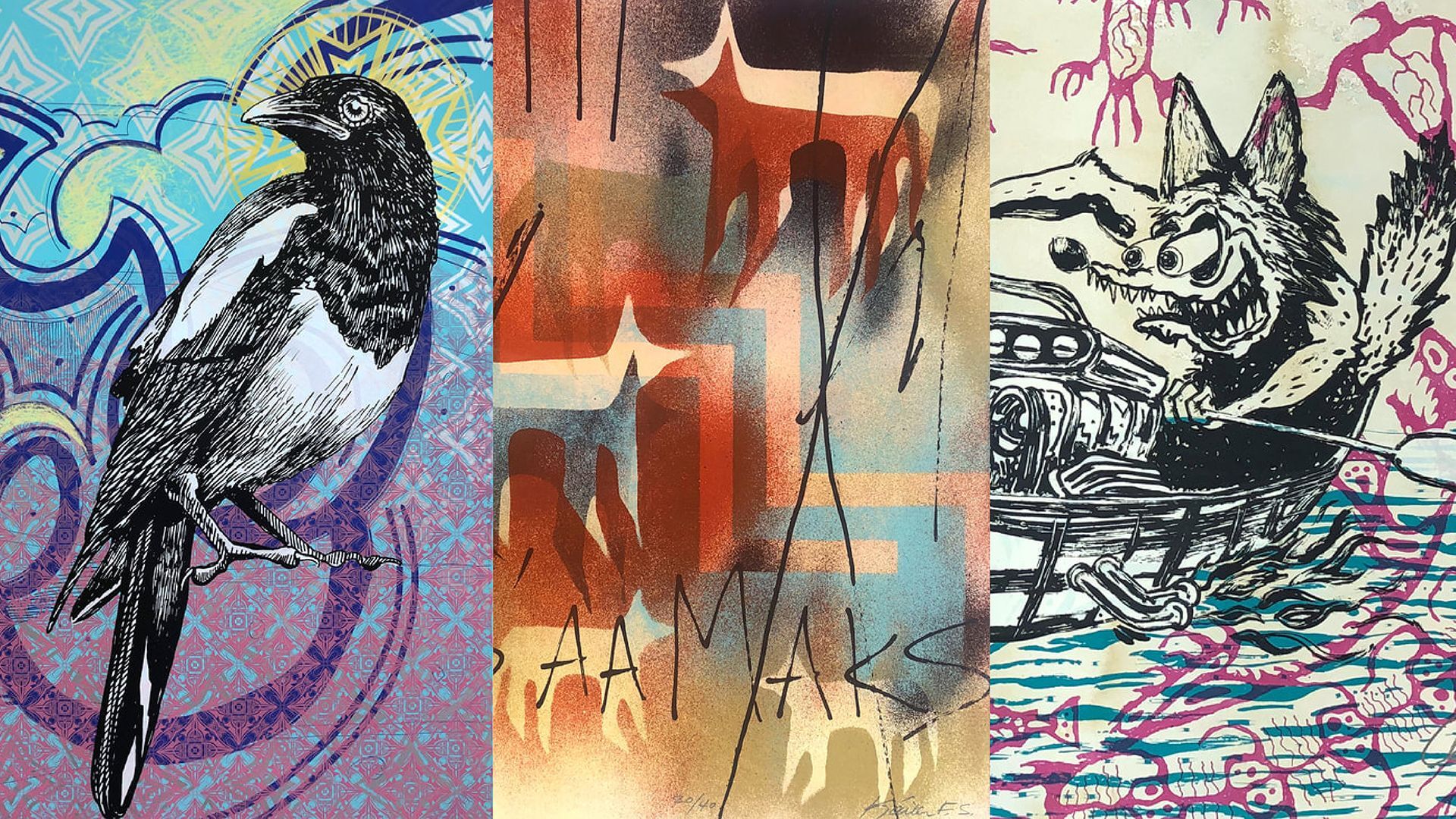 Presenting works by Reinaldo Gil Zambrano, Christa Carleton, Lillian Pitt, Tim Musso, Neal Ambrose-Smith, Marwin Begaye, Corky Clairmont, Ka'ila Farrell-Smith, & Brian Kelly
First Friday, April 7, 2023, 5-8 PM
Exhibiting in the Main Gallery through April
First Friday Opening includes a ZACC Community Print Shop Event!
B.Y.O.T (bring your own t-shirt) Relief Block Printing (ZACC Print staff will be printing
MDF blocks from the University of Montana professor James Bailey's collection)
Matrix Press, at the University of Montana, has been printing and collaborating with artists for 28 years. Founded in 1998 by Professor of Art James Bailey for the purpose of education, development, and promotion of printmaking, it has remained dedicated to supporting the development of artists working within the printmaking discipline. MATRIX Press brings in nationally and internationally known artists to produce limited edition prints in collaboration with students and printmaking faculty. This exhibition highlights recent artistic collaborations covering the past five years. The artists included represent a broad range of backgrounds and artistic visions in print media.
Artists in the exhibition include Reinaldo Gil Zambrano, Christa Carleton, Lillian Pitt, Tim Musso, Neal Ambrose-Smith, Marwin Begaye, Corky Clairmont, Ka'ila Farrell-Smith, and Brian Kelly.
The First Friday Opening also includes a ZACC Community Print Shop Event! B.Y.O.T (bring your own t-shirt) for Relief Block Printing, and ZACC Print staff will print MDF blocks from the University of Montana professor James Bailey's collection on them!