Drink & Draw the ZACC WORLD w/ Frame of Mind!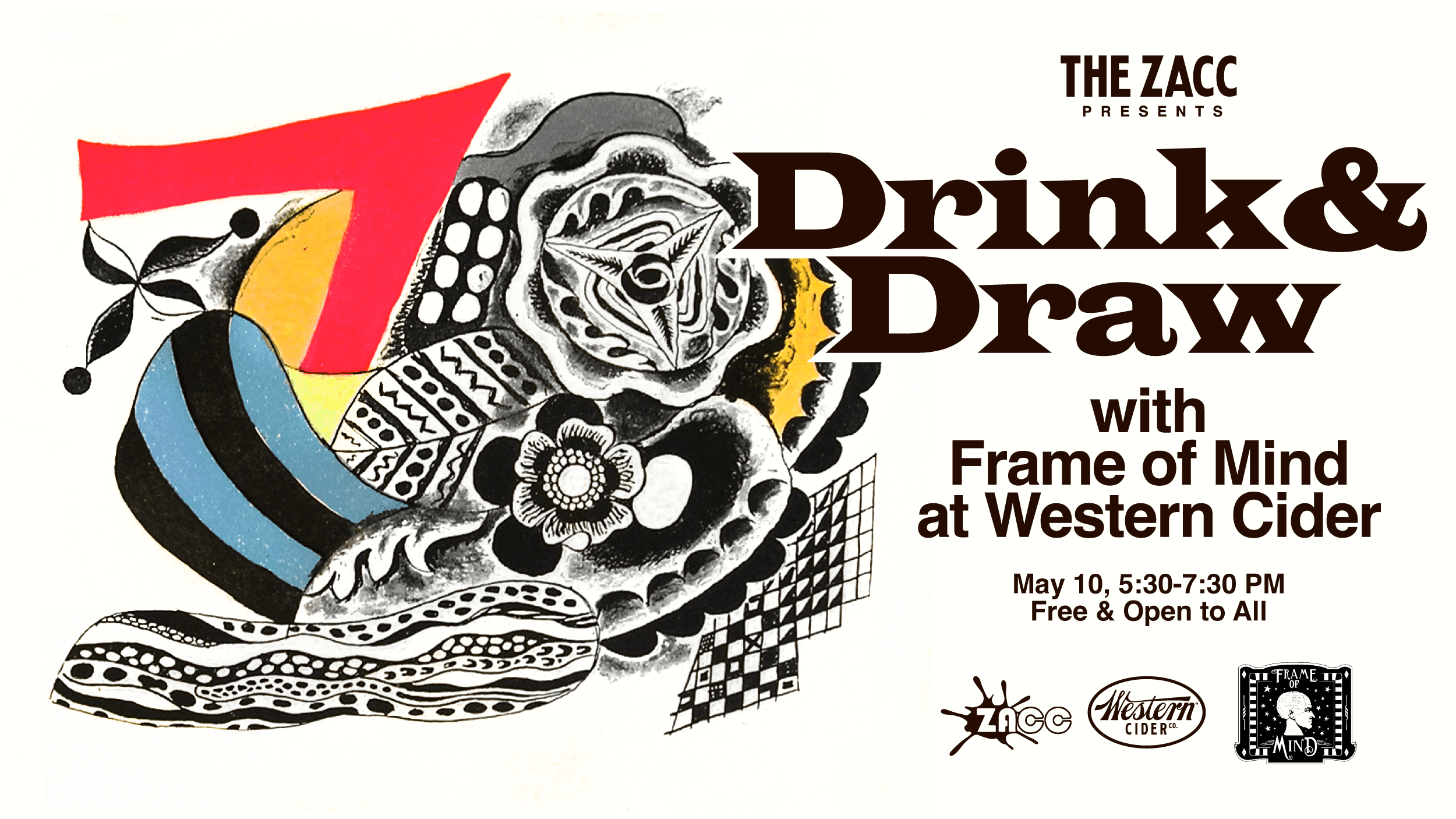 Wednesday // May 10 // 5:30-7:30 PM // Western Cider // 501 N California St // Free & Open to All

The ZACC and Western Cider have teamed up with local art supply & framing store Frame of Mind to bring you a very special Drink & Draw that really turns things upside down! This time the ZACC will be bringing inspiring objects (and some staff to model!) to inspire our attendees, and Frame of Mind will provide art supplies to test out for free! Plus, folks can purchase raffle tickets for a really AMAZING art supply basket and entry into one of Frame of Mind's many art classes (choose from Watercolor Painting Techniques, Tips on Acrylic Paint, Printmaking, and many more). Frame of Mind staff will be on hand to talk to you about our offerings, demo our products, and give you great techniques, tips, and conversation throughout the night! All profits from the raffles go straight to the ZACC to help support their great programs.
The art supply basket includes: Stonehenge White 22 x 30 paper, Workable Acid Free Fixatif Spray, Pentel 12 Color Pencil Set, Ninja Roll multipurpose tool holder, Compressed jumbo charcoal 3 pack, Sketchmate pencil kit, Alphacolor soft pastel 12 pk, Sketchpad 8.5 x 11 100 sheets, a Large Pink Pearl Eraser, and more!