Drink & Draw w/ Lords of Dirt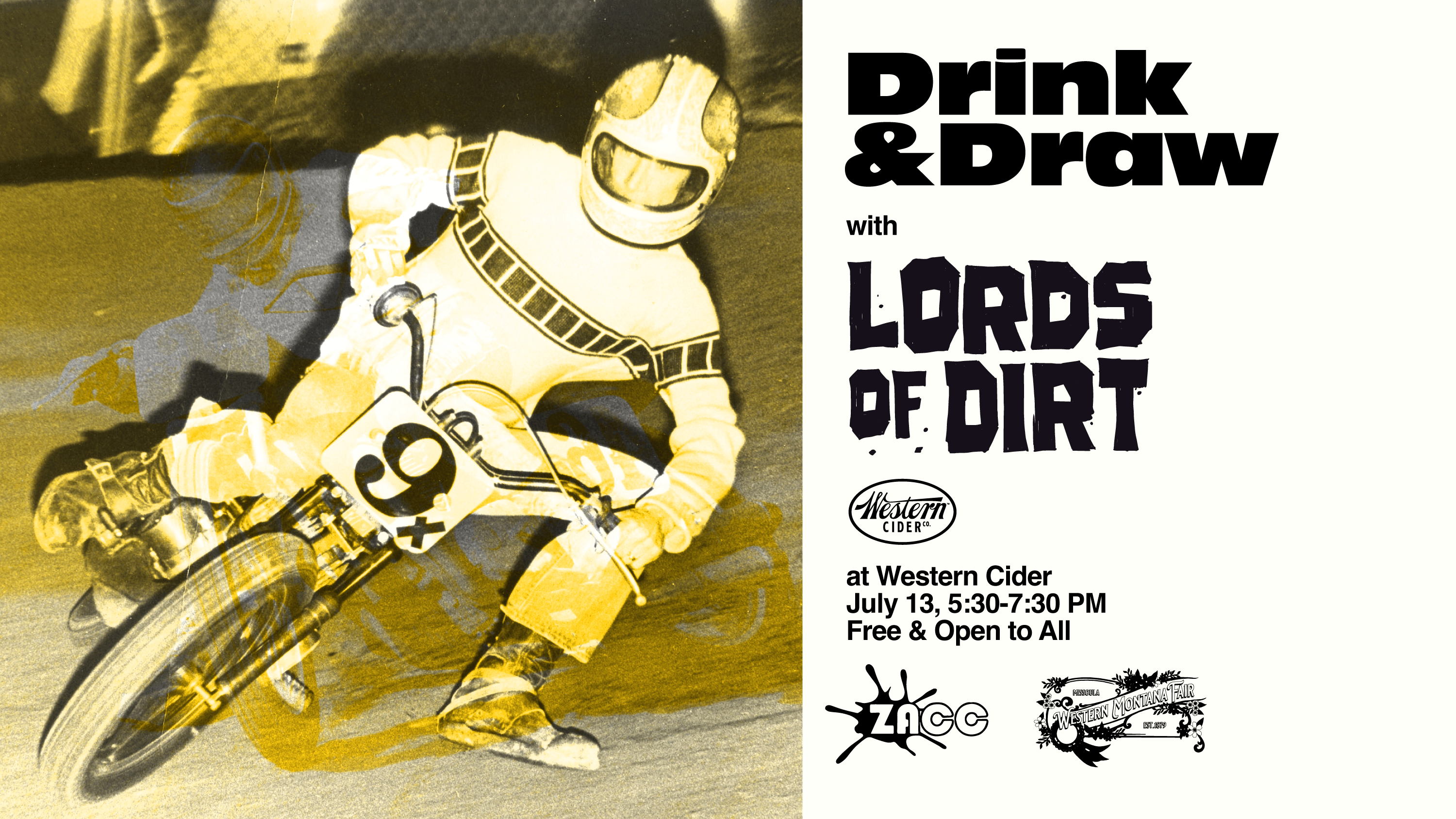 Wednesday, July 13 / 5:30-7:30 PM / Western Cider, 501 N California St / Free & Open to All
The ZACC & Western Cider are teaming up with the Missoula County Fair to bring you Drink & Draw w/ 'Lords of Dirt'! It's time to rev those engines and colored pencils, cause these homegrown flat-track racers will be modeling on the Western Cider patio for lucky attendees, complete with full gear and motorcycles. Participants are encouraged to submit their artwork from the event to the 2022 Western Montana Fair Exhibition. Drawing materials are provided for free by the ZACC, and they receive a portion of the profit from cider sales during the event. Donations for art supplies are always appreciated.
'Lords of Dirt' flat-tracking racing is featured in the Sunday performance at the 2022 Western Montana Fair, and these guys will be gunning for first. Don't miss it!
Fair Exhibition Entry: Department: 121-Creative Arts. Division C - Creative Arts. Class 2 - Drawing.