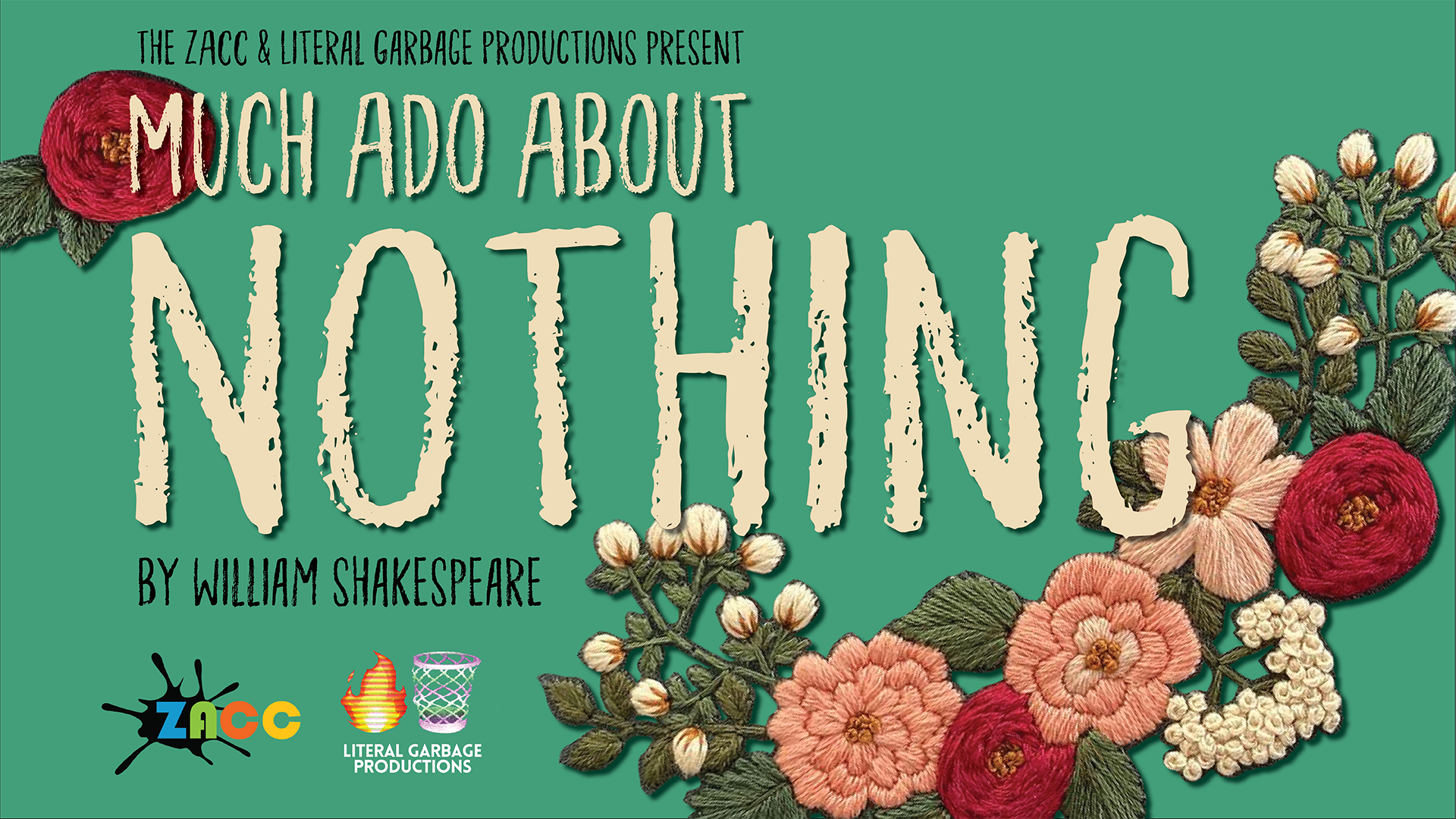 Much Ado About Nothing by William Shakespeare, presented by Literal Garbage Productions in partnership with the ZACC
OPENING NIGHT // Friday, July 23 at 7:30 PM (doors at 7) // $10 per ticket, in advance or at the door
From the hilarious creative team behind A Literal Garbage Fire and Sold Out! The Staged Reading: A New Play By Jay Buchanan comes an adaptation of William Shakespeare's funniest take on Italian romance, Much Ado About Nothing. When a band of soldiers return to Messina from victorious battles, they variously embrace and reject their stirring attractions to the noblewomen of the court of Leonato. Plots to spark and foil newfound love compete with each other as spoken lies give way to hidden truths, and some girl fakes her own death at the suggestion of a friar! That's never gone poorly in a Shakespeare play! The Zootown Arts Community Center and Literal Garbage Productions proudly present Much Ado About Nothing, performing on July 23, 24, 25 & 29, 30, 31.
On Saturday, July 31, Missoula's Community Media Resource will be streaming Much Ado About Nothing on the Zootown Arts YouTube Channel and Facebook, with no admission cost. To view the streaming visit: https://www.youtube.com/channel/UCOnxho9v75OZvCJKk0mX_pQ or https://www.facebook.com/thezacc
For further information, accessibility, and inquiries please visit https://www.zootownarts.org/meet-the-zacc/about/.