The Ladies Who Lead: A Parody Cabaret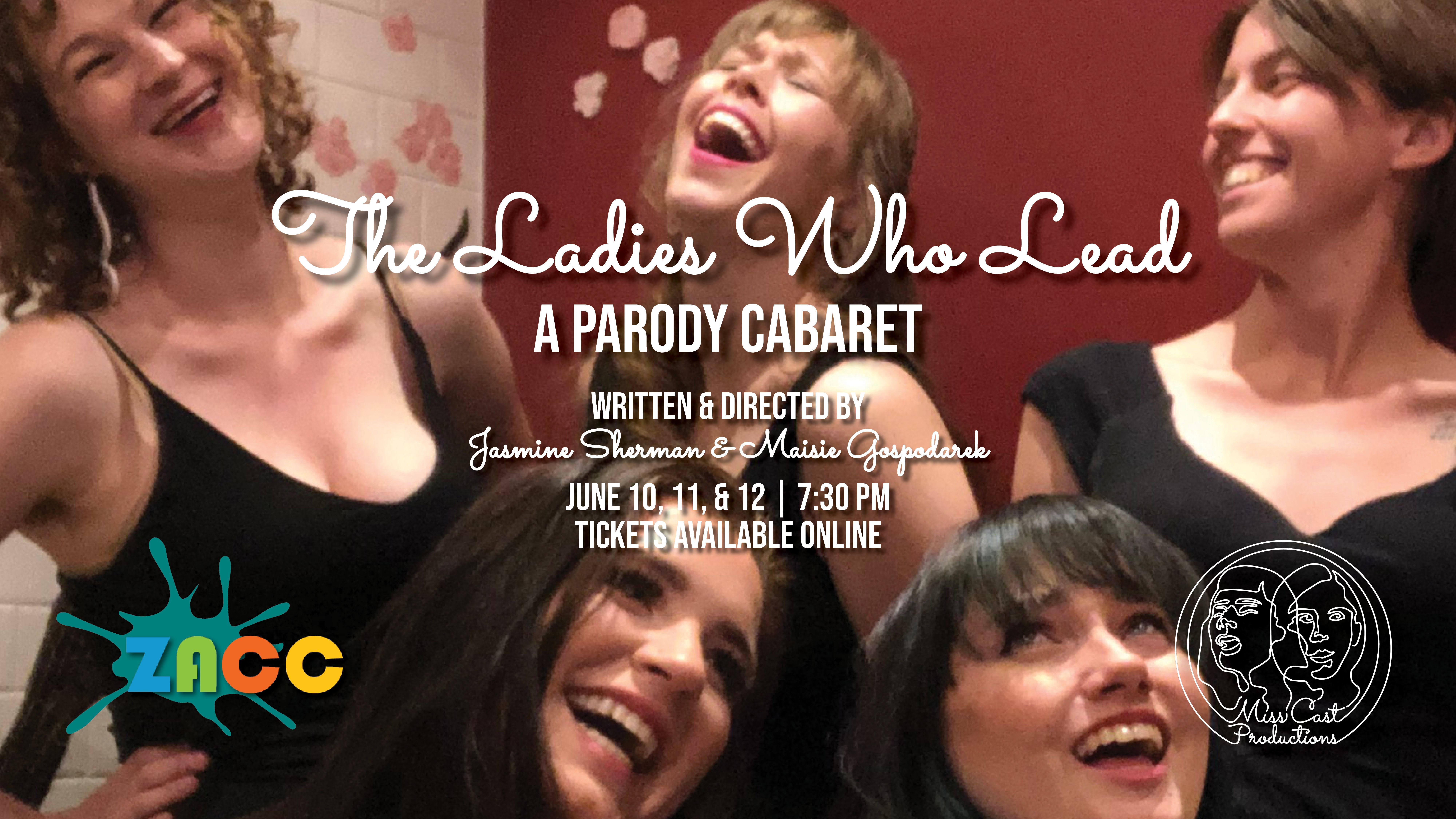 Presented by the ZACC & MissCast Productions // Live in the ZACC Show Room // Thursday // June 10 // 7:30 PM (Doors open at 7 PM) // $50 per table (tables seat up to 5 people)
***A handful of single tickets will be available at the door (at $10 each) on Thursday & Friday nights (NOT Saturday). First come, first served.***
The ZACC & MissCast Productions are excited to present The Ladies Who Lead: A Parody Cabaret. As one of our first in-person shows post pandemic, The Ladies Who Lead will be performed before a live audience of up to 60 people (in a room designed to seat 175). Masks are encouraged when not seated or consuming beverages.
Written & directed by Jasmine Sherman and Maisie Gospodarek, this comedic cabaret is a musical potpourri of all the diva-driven, musical theater show-stoppers that you know and love. Well... with a bit of a twist! Silly, feminist, and fun, The Ladies Who Lead will have you laughing from start to finish.
*Disclaimer: This show contains adult themes and some strong language. Viewer discretion is advised
On Saturday, June 12, Missoula's Community Media Resource will be streaming The Ladies Who Lead on the Zootown Arts YouTube Channel and Facebook, with no admission cost. To view the streaming visit: https://www.youtube.com/channel/UCOnxho9v75OZvCJKk0mX_pQ or https://www.facebook.com/thezacc
For further information, accessibility, and inquiries please visit https://www.zootownarts.org/meet-the-zacc/about/.