Social Distance Sessions: Wailing Aaron Jennings and Co.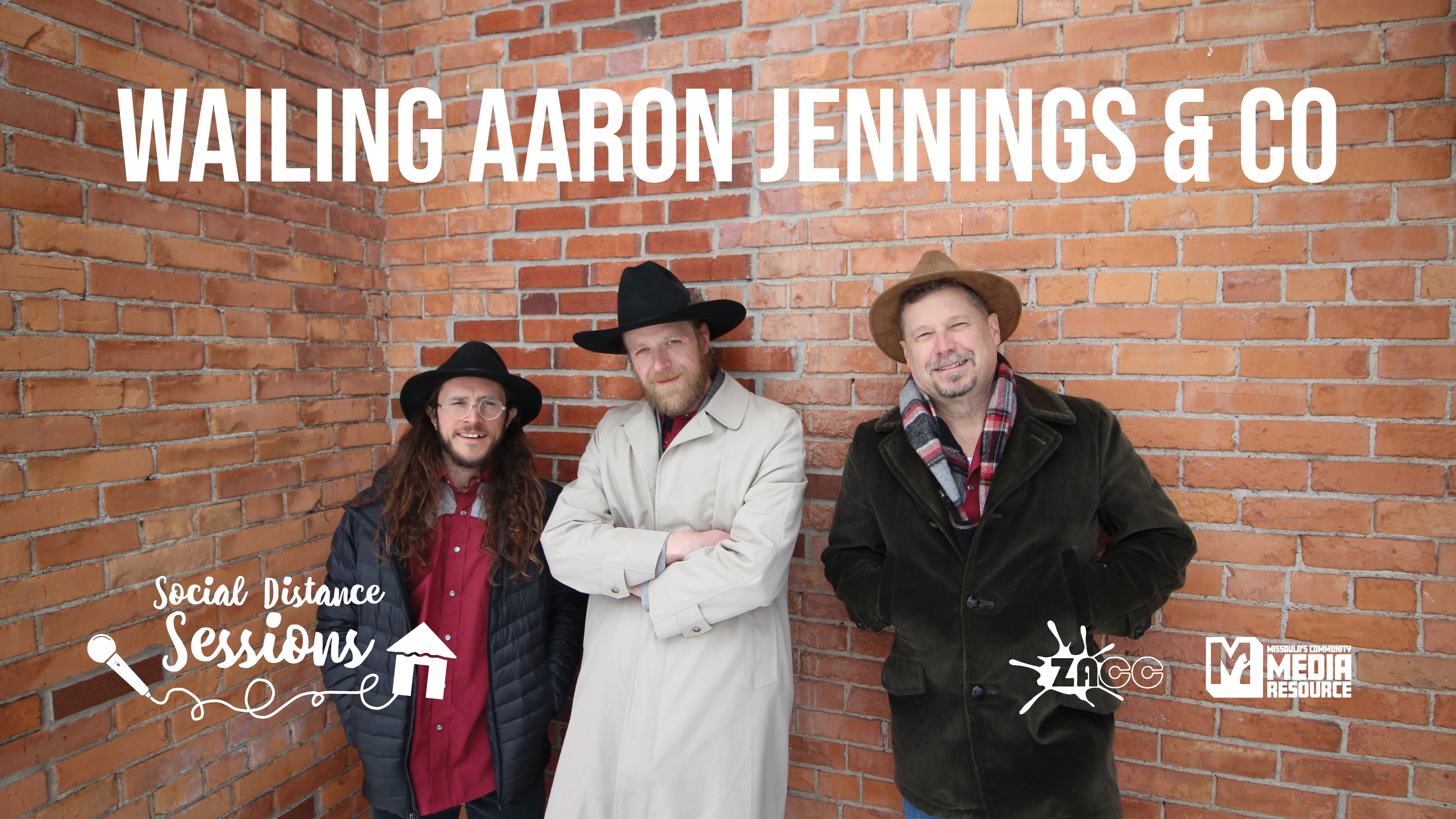 Saturday, April 3 // 7:30 PM // Free, with suggested donation through Givebutter (Venmo, Credit/Debit, or Paypal) at specific show link https://givebutter.com/lXlilf
VIEWING LINKS
ZACC Facebook: https://www.facebook.com/thezacc/
Zootown Arts YouTube: https://www.youtube.com/channel/UCOnxho9v75OZvCJKk0mX_pQ
MCAT Local Live: https://www.mcat.org/watch-now/local-live/
Wailing Aaron Jennings has the secret weapon for social distance performing: yodeling! For centuries, across the world, the yodel has been used to communicate with our friends and neighbors across vast distances. With the aide of his Western Wingmen, Geoffrey Taylor and John West, they explore the vast sonic praries of America through Western Swing, Honky Tonk, and anything else you can dance to. Tune in, and and boogie woogie the blues away to a modern and uniquely Missoula take on Western Classics and new original music with Wailing Aaron Jennings and Co.!
Wailing Aaron Jennings and Co. is the twenty-eighth performance in our series — 'Social Distance Sessions' — a live-stream production partnership between the ZACC and Missoula's Community Media Resource (MCAT). Shows will be streamed to the ZACC's Facebook and YouTube, and to MCAT's cable channel and Local Live website. Home audience members are asked to donate to the show's Givebutter 'virtual tip jar' if able (use Venmo, Paypal, or a credit/debit card).