Play It Forward: Ash Nataanii & Elijah Jalil for HereMT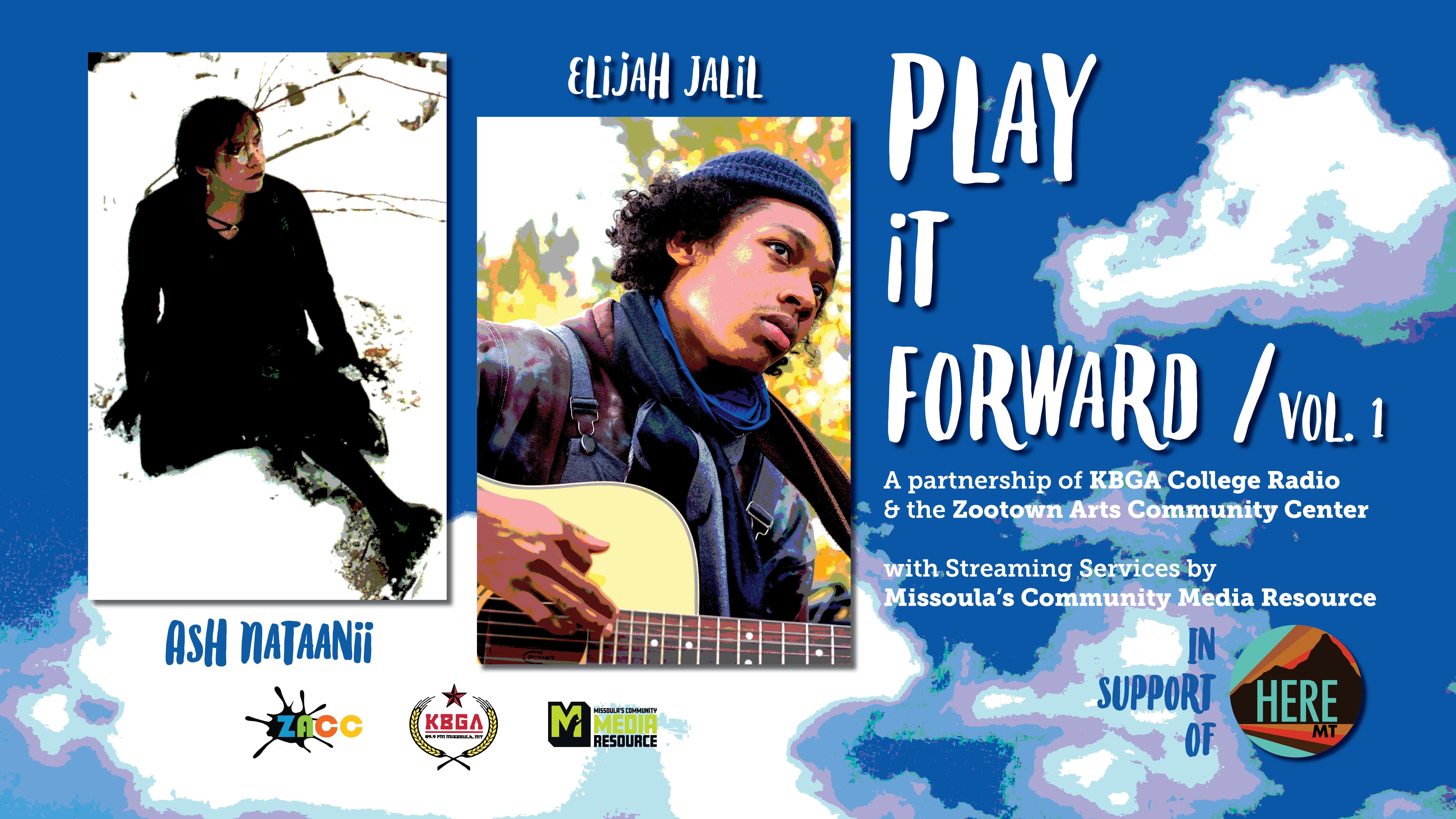 Friday // February 26 // 7:30 PM // Free, but please consider donating as 70% of funds received go to support HereMT // Donation link: https://givebutter.com/l4NxDp
VIEWING LINKS
ZACC Facebook: https://www.facebook.com/thezacc/
Zootown Arts YouTube: https://www.youtube.com/channel/UCOnxho9v75OZvCJKk0mX_pQ
MCAT Local Live: https://www.mcat.org/watch-now/local-live/
KBGA College Radio and the Zootown Arts Community Center (ZACC) have teamed up to bring you 'Play It Forward', a livestream music series and podcast program curated to unite and uplift community artists and organizations in Missoula. Every month we'll partner with a different organization and host a local music livestream (from the ZACC Show Room), with proceeds going to that month's organization.
February's Play It Forward features Ash Nataanii, an indi rock heartthrob whose music is as poignantly political as it is spiritual, and Elijah Jalil, who takes a range of genres from folk to hip hop and channels them into social justice. Nataanii and Jalil will be playing in support of HereMT, a BIPOC outdoor program in Missoula (through Missoula Parks and Recreation) that works to give the BIPOC community access to outdoor recreation.
In conjunction with the livestream each month, KBGA will run a podcast program on-air featuring interviews with the folks behind the organizations and the artists themselves. Alex Kim, founder of HereMT, will interview Nataanii and Jalil, as they discuss representation in their perspective fields, and strike up conversations about what creativity and organization means in our community.