Social Distance Sessions: 'Untitled ZACC Sketch Comedy Show'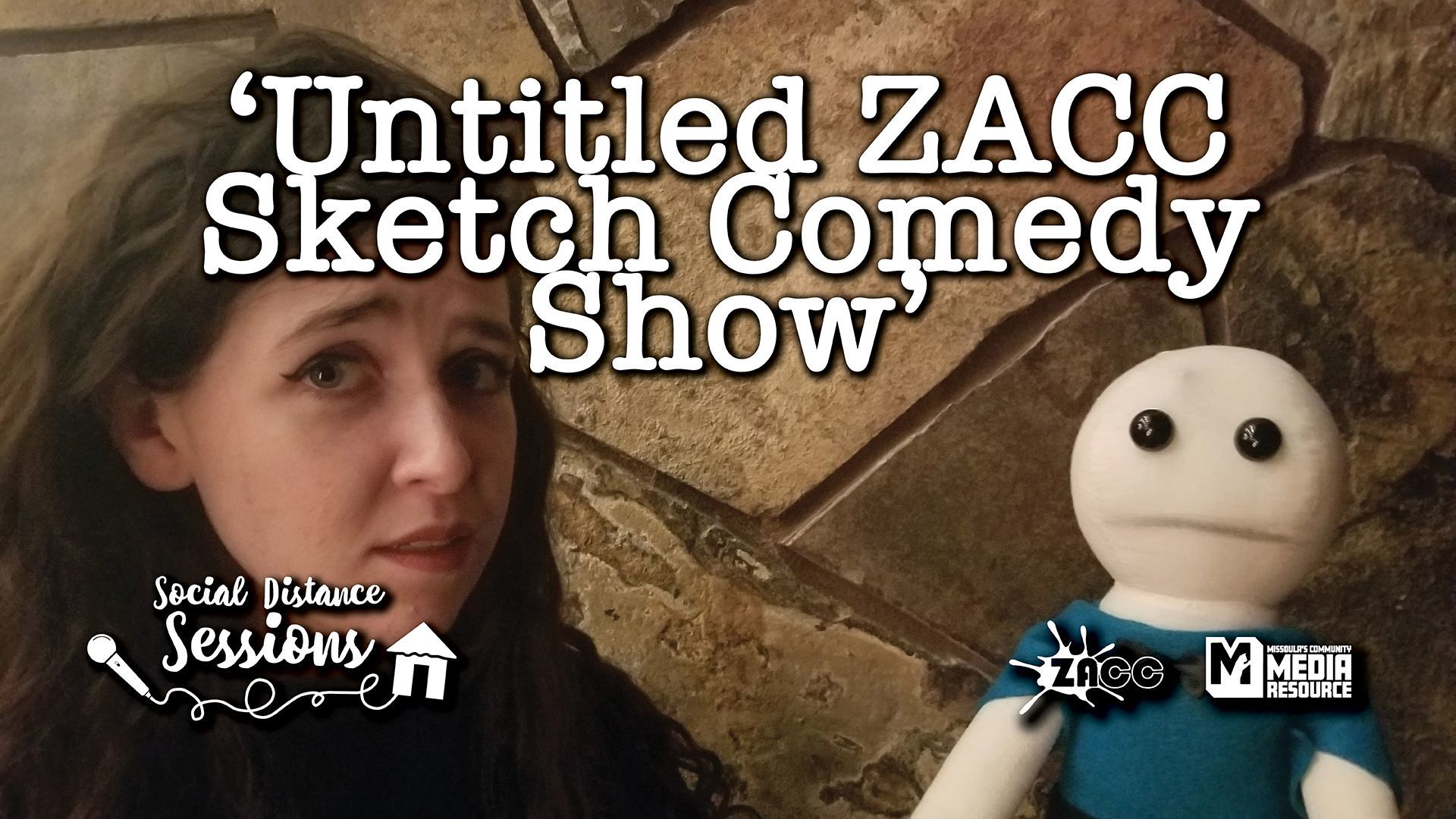 Saturday, January 9 // 7:30 PM // Free, with suggested donation through Givebutter (Venmo, Credit/Debit, or Paypal) at specific show link https://givebutter.com/y1rSoL
VIEWING LINKS
ZACC Facebook: https://www.facebook.com/thezacc/
Zootown Arts YouTube: https://www.youtube.com/channel/UCOnxho9v75OZvCJKk0mX_pQ
MCAT Local Live: https://www.mcat.org/watch-now/local-live/
Producing a sketch show is a lot of fun, and takes a talented team of people to put together! Unfortunately, none of the talented people were given the correct show date by their frazzled producer. Watch as the gang struggles to put together a performance before the cameras go live on The Untitled ZACC Sketch Comedy Show! Featuring Jasmine Sherman, Evan Smith, Abby Gillespie, Jacob Godbey, Nevin Graves, and introducing Summer Romo.
*This show contains adult themes and strong language. Viewer discretion is advised.
The 'Untitled ZACC Sketch Comedy Show' is the sixteenth performance in our series — 'Social Distance Sessions' — a live-stream production partnership between the ZACC and Missoula's Community Media Resource (MCAT). Shows will be streamed to the ZACC's Facebook and YouTube, and to MCAT's cable channel and Local Live website. Home audience members are asked to donate to the show's Givebutter 'virtual tip jar' if able (use Venmo, Paypal, or a credit/debit card).