Revival Visiting Comedian Series Presents Rana May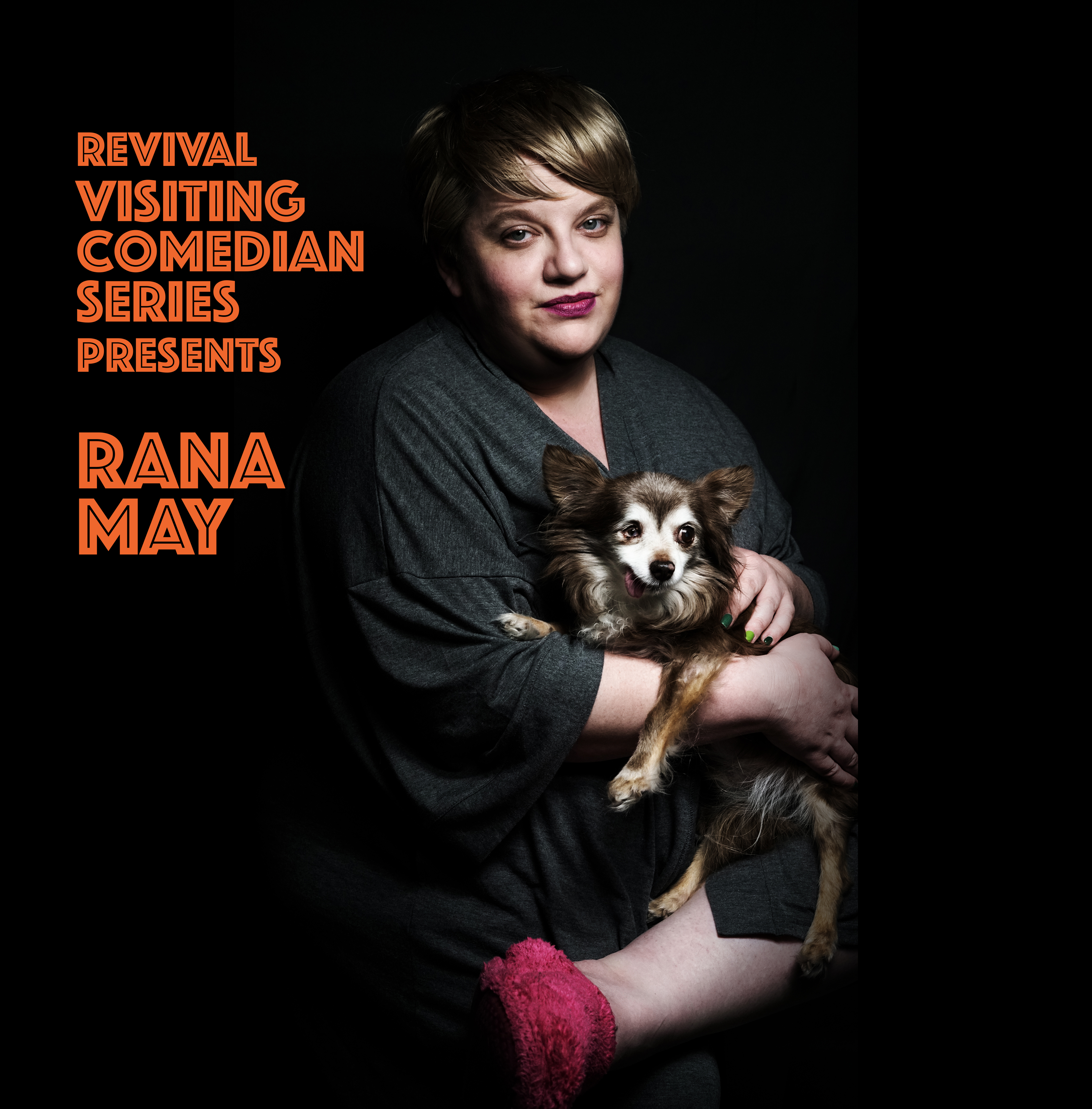 Doors at 7:30 PM / Show at 8 PM / Beer & Wine for those 21+ / Tickets $10
Free comedy workshop with Rana May / Feb 1 / 3-4:30 PM / Open to all / Registration required, to register follow the link below (15 participants max)
The Revival Visiting Comedian Series has the mission of bringing a diverse range of comedians from across the country to Missoula who may not otherwise find their way to our region, state, or city. With an emphasis on female-identifying/gender nonconforming comedians, queer/trans comedians, native and immigrant comedians, comedians of color, and independent artists, each visiting comic not only performs at the ZACC, but also holds a free comedy workshop for the community with the focus of their choice.
ABOUT RANA
Rana May's deadpan delivery, absurdism, and fascination with science make her comedy stand out like a shoe on a pizza. Rana was persuaded to try stand up comedy after doing "informational speeches" at backyard barbeques and in basements for a year or two. Her background is in social work, dog rescue, and used book stores, where deadpan is considered a strength.
Rana has been featured locally in the Star Tribune, Minnesota Daily, MPR, and was City Pages 2019 and Reader's Choice Best Comic. You can see her performing all over the Twin Cities producing and hosting PSSY CTRL and other shows. She's opened for Maria Bamford, Kyle Kinane, Jonah Ray, Mary Mack, Neil Hamburger, David Bazan, Matt Koff, and way more musicians and comedians.
Rana is the winner of the House of Comedy's Funniest Person with a Day Job Contest and has performed all over the U.S. in the Bridgetown Comedy Festival, Crom Comedy Festival, Chicago Comedy Exposition, All Jane Festival, Memphis Comedy Festival, 10,000 Laughs and others.