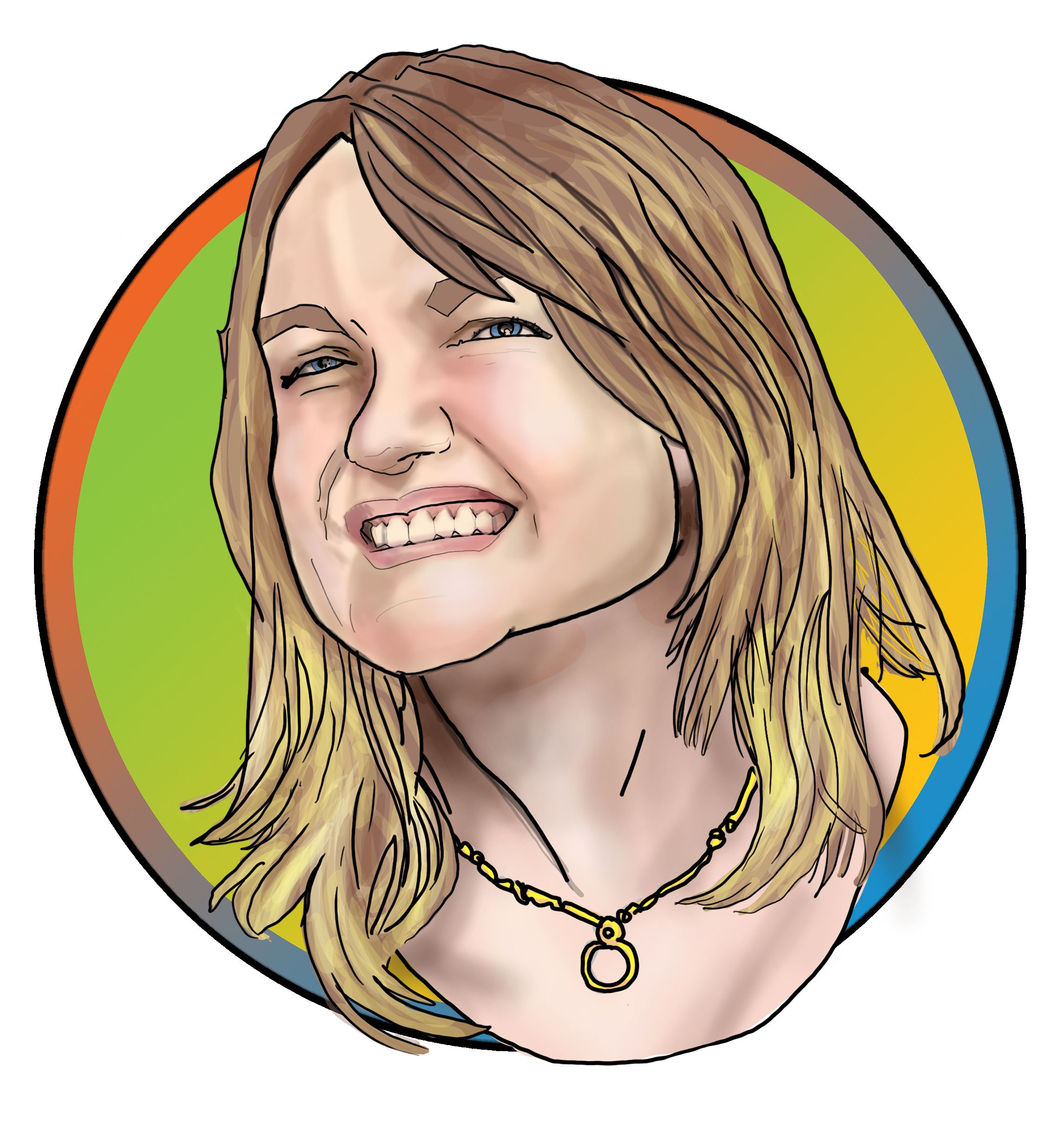 As ZACC staff worked in our office on January 6th watching the events in Washington DC unfold, we felt shaken, nervous, and alarmed like the rest of the country. As things escalated and texts poured in from family and friends, we found it increasingly more difficult to concentrate on our work. We tried, but we couldn't focus on our day to day knowing what was happening in our country. Finally, one of us suggested taking a walk over to the Missoula Art Museum (MAM) to look at the art.  
This small act didn't solve everything of course. We were still overwhelmed by the events of the day. But it was a much needed positive shift, and ultimately provided us with a sense of strength, community, and perspective. As we walked through the doors we were greeted by friendly faces, warmth, and an opportunity to briefly step away from the struggles playing out over the airwaves. We wound our way through Doug Turman's exhibition, 'Curious.' His colorful and whimsical works immediately called our attention to a lighter part of the world, of ourselves. We centered ourselves around our shared love of their beauty, picking favorite pieces and describing how they made us feel. Then we made our way up the stairs to gaze upon the striking large-scale black and white portraits by Kristi Hager depicting the strong women who inspire her. From local Sheros to icons like Ruth Bader Ginsberg, these black and white portraits stared at us both seriously and tenderly. We read Kristi's words, "We stand on the shoulders of giants and we are asked to be giants for the next generation. Our time here is short but important." These words and portraits resonated deeply with us, and with them we took deep breaths of courage to face whatever comes next with compassion and grace. When we walked back to the ZACC, it felt noticeably easier to put one foot in front of the other, despite the fact that we still had heavy hearts.
As we find ourselves facing more and more uncharted territory and wonder how to respond, art continues to sustain us. I want to take a moment to thank artists of all disciplines for sustaining our communities by sharing precious pieces of yourselves. Pieces of yourselves that help in countless ways to teach us, push us, heal us, calm us, inspire us, activate us, and move us through to the other side of difficult moments. We see you, we love you, and we are here for you.
Love,
Kia

P.S. We love you too, MAM! Don't forget to support the Missoula Art Museum at their annual auction this month held virtually on February 12th. For more info visit: https://missoulaartmuseum.org/annual-auction.