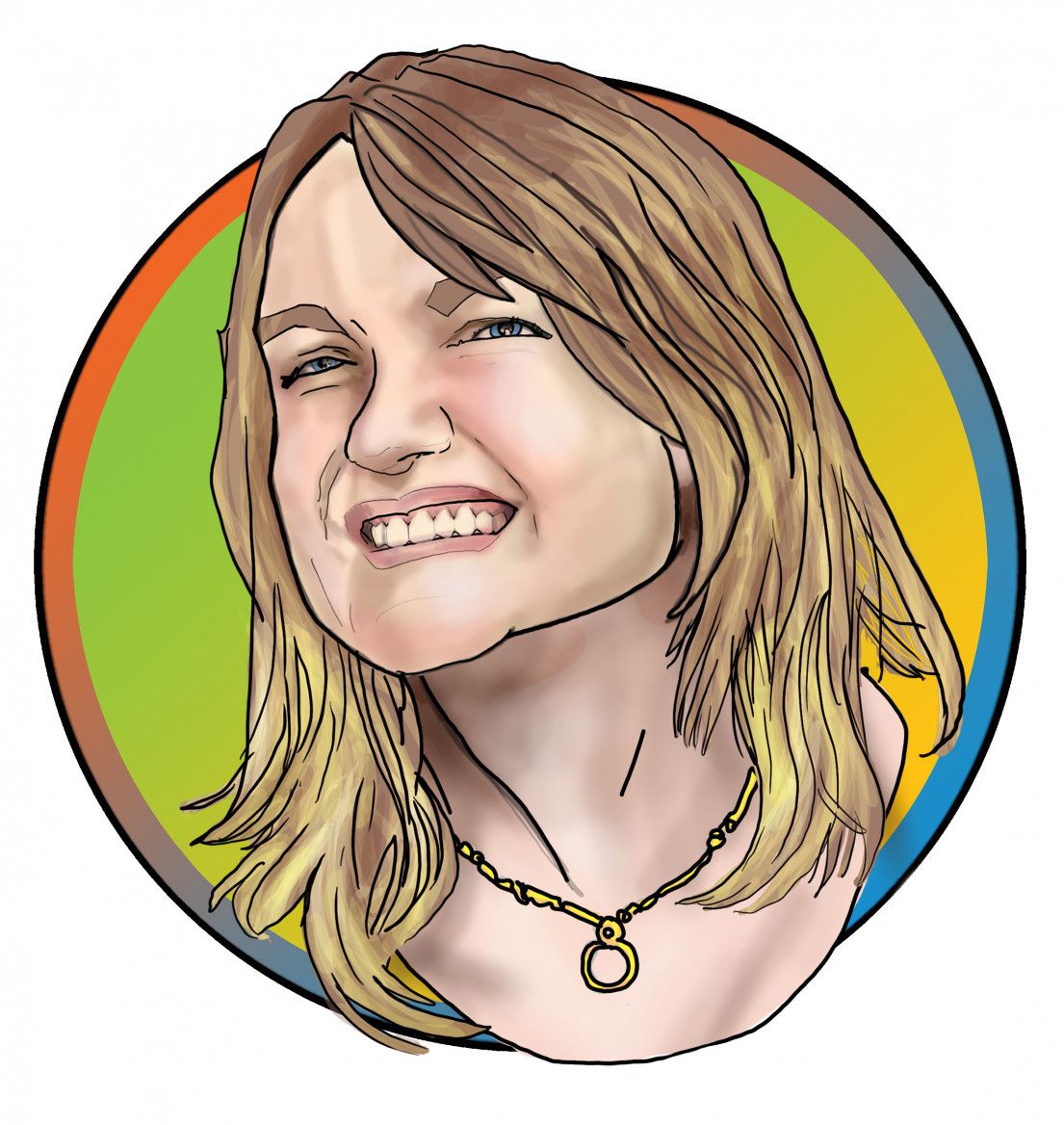 Dear friends,
I know that every single one of you has been touched by the pandemic and the big changes that have happened over this past month. I know there's a lot of fear and even downright devastation right now. There is so much to worry about and there are so many reasons to feel despair. I don't want to simply say, "Let's all look on the bright side," because the despair and the fear we feel in our hearts are very real. And though it's really hard, it is so important that we listen to our hearts right now, because if we listen closely enough our hearts will lead us to act with care and show us what and who we love and need the most. 
I've been doing a lot of internal listening, and I just want to share some observations with you that have helped to keep me going lately. 
When it became evident that we had to close our doors at the ZACC and cancel all upcoming events and classes in order to do everything we can for the sake of public health, we felt a lot of despair. After all, we've been working toward this new downtown building for years: a project based on the idea that we all need a place to be together, to create together, to learn together, and to support each other. We have taken risks, financially and otherwise, to create this place that depends on all of us sharing physical space… so now what? Time to face the unknown whether we want to or not! The script for how we get through this and be together at this time has not been written; we are writing it together as we go. Our plans were futile. The world is so different than what we ever thought it would be. But…
We are finding new ways to be together right now, and new ways to take care of ourselves and others, and that gives me hope. I have spent more time talking more deeply with the ZACC's board, staff, other local nonprofit leaders and small business owners this past month than ever before. Yes, it is on Zoom and not in "real life" but I feel a stronger sense of community and a more unified vision than I felt before. 
We are stretching our abilities beyond what we thought was possible.  In one week we moved our annual fundraiser, the Mini Show, online. We learned new platforms, restructured the entire format, and figured out how to hold a 'live' event that showcased 6 live acts and an art auction without any of us coming into physical contact with each other. The online 'live' event went through multiple iterations as the news of the pandemic progressed, and our final version was decided and executed in less than 24 hours. As stressful as that was, it taught us that we can still do anything together, especially when we have a team who is willing to step-up and be creative, a community of support behind us, and so many who were willing to show up in whatever way we asked them to. We are all so grateful to everyone who took part in the Mini Show online. Thanks to our sponsors, auction participants, and those who donated their ticket sales, we were able to make $48,000 from the event and make much needed payments to artists as well. The ZACC's future was dependent on the 2020 Mini Show's success, and we are beyond grateful for the support. If you missed it, you can check out the online event here:
2020 Virtual Mini Show Variety Show & Art Auction
Through all of this unprecedented change, we have had ample opportunities to be reminded that the most important things in this life do not change — our community, our love for one another, and the power of art and creative expression. I don't know about you but our own ability to create is holding my family together right now. As I write this from home, I am interrupted constantly by my 13 year-old son who has embarked on yet another experimental baking project and needs almost constant intervention to keep the house from burning down. Maybe a little scary, but I love to see him trying new things that he wouldn't otherwise be doing and pushing himself to experiment and create. 
And also our ability to hear and see what others are creating. I find myself scouring social media to listen to my musician friends' live streams, see what kind of art everyone is making, or read a moving poem that takes my breath away for a minute and helps me feel connected and alive. 
It's really hard right now, and it probably won't get much easier for a while. Our community will get through this, but we need stick together in new ways. We need to find new ways to take care of each other. We need to support and check in on those around us — the most vulnerable among us, our local businesses, local nonprofits, neighbors, grocery store clerks, doctors, mail carriers, our families, and ourselves. And we need to make art. We at the ZACC are committed to keep stretching, and imagining, and finding new ways to meet our community's creative needs. We'll never stop connecting with you. We'll keep writing and rewriting the script with you to get us all through this. 
Stay tuned until we hug again.
XOXO,
Kia
P.S.  If you want to make a donation to support the ZACC, you can do so here: https://www.zootownarts.org/impact/givetoart.html