Our mission, to cultivate community through accessible arts experiences for all, guides our programming in the ZACC Show Room. For events that fall within our mission, the ZACC has specific models for pricing and profit share that we use to ensure that both the artist and the ZACC will benefit fully from our partnership. For events that fall outside of our mission, we are thrilled that you're interested in hosting your event in our space, and we have pricing competitive with other venues in the Missoula area. If you are interested in renting the Show Room for a private event, or public event outside of our mission, please visit Rent a Space > The Show Room.
The ZACC Show Room is located in the heart of downtown Missoula in the beautiful, historic Studebaker Building, and can house a maximum of 175 seated and 350 standing. Adjacent to the Show Room is the Blackfoot Gallery & Lounge, which can be booked in addition to the theatre for events requiring extra, separate space.
The name of our event center harkens back to the building's original use as an automobile garage and showroom. The Studebaker Building is listed on the National Historic Registry, and served a growing automobile industry from the 1920s through the 1950s, when its owner Louis Nybo sold and repaired Studebakers here -- the then vehicle of choice for Missoula's police force.
SHOW ROOM AMENITIES
Our event center can handle up to 350 standing, or 175 seated, dependent on room arrangement. It boasts 175 chairs, 20 banquet tables, 10 cocktail tables (which adjust in height), an adjustable theatre lighting system, sound equipment, backdrop and blackout curtains, a removable stage, and a backstage area with access to our kitchen and upstairs bathrooms.
Social Distance Sessions: The Best Westerns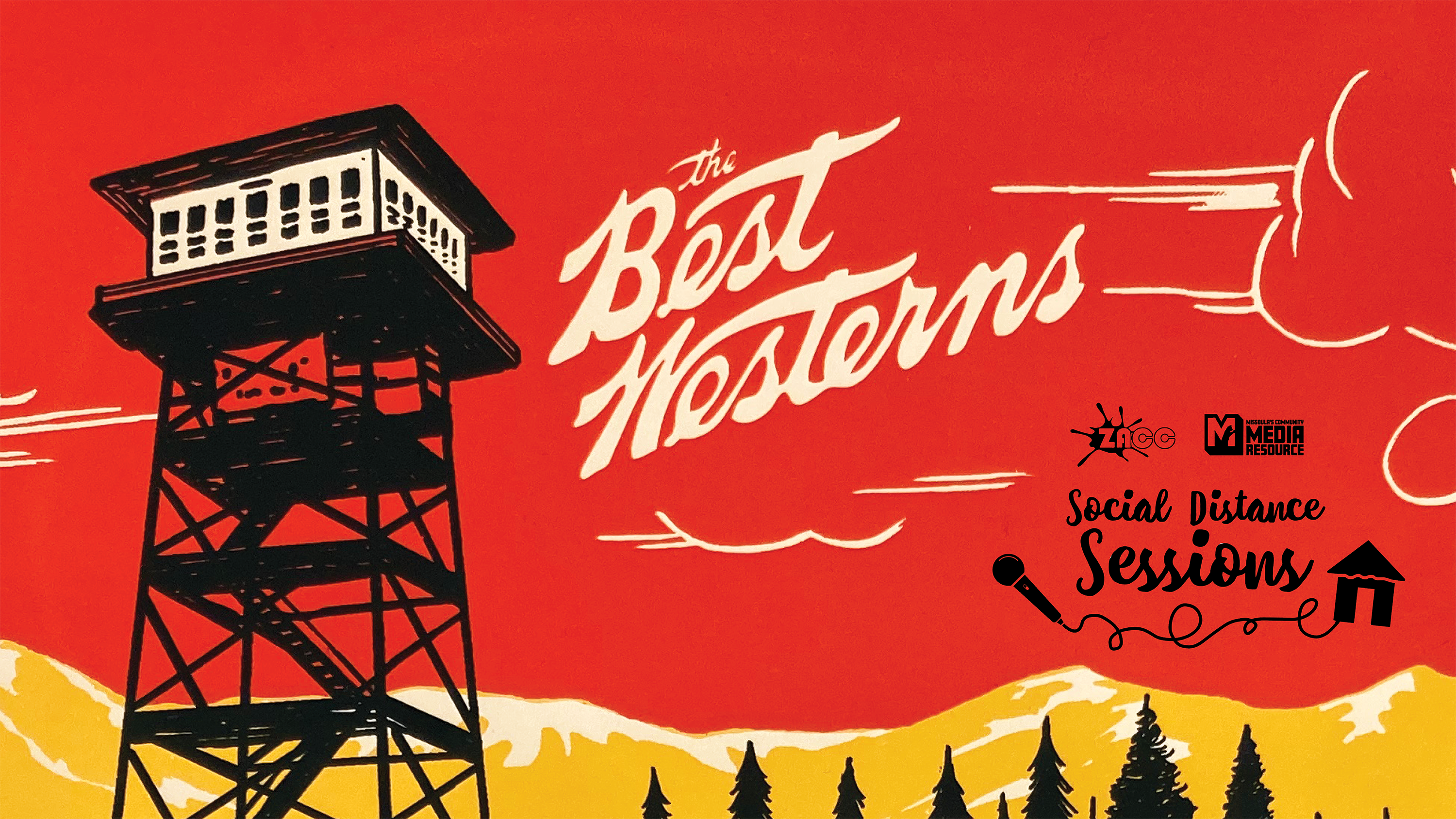 The Best Westerns are a beloved Missoula dirt wave country act, and the previous project of acclaimed solo artist Izaak Opatz (Mariachi Static). Having all moved to different cities and towns, getting to watch a Best Westerns performance is about as rare as a moose sighting in Greenough Park. Lucky us! They are taking this pandemic time to (finally) record some of their best songs, and put out a new album. Like their previous album, 'High Country', this one will also be recorded by the one and only Christopher Baumann — this time at the ZACC! Help them out by watching and donating to the performance's Givebutter campaign. The ZACC pays out 70% of all funds raised to performers or a charity of their choice.
Donate with Venmo, Paypal, or a plain old credit card at the following link: https://givebutter.com/8fqCP3
The Best Westerns is the third performance in our new series — 'Social Distance Sessions' — a live-stream production partnership between the ZACC and Missoula's Community Media Resource (MCAT). Shows will be streamed to the ZACC's Facebook, and from MCAT's YouTube and Local Live website. Home audience members are asked to donate to the ZACC's Givebutter if able (use Venmo, Paypal, or a credit/debit card).