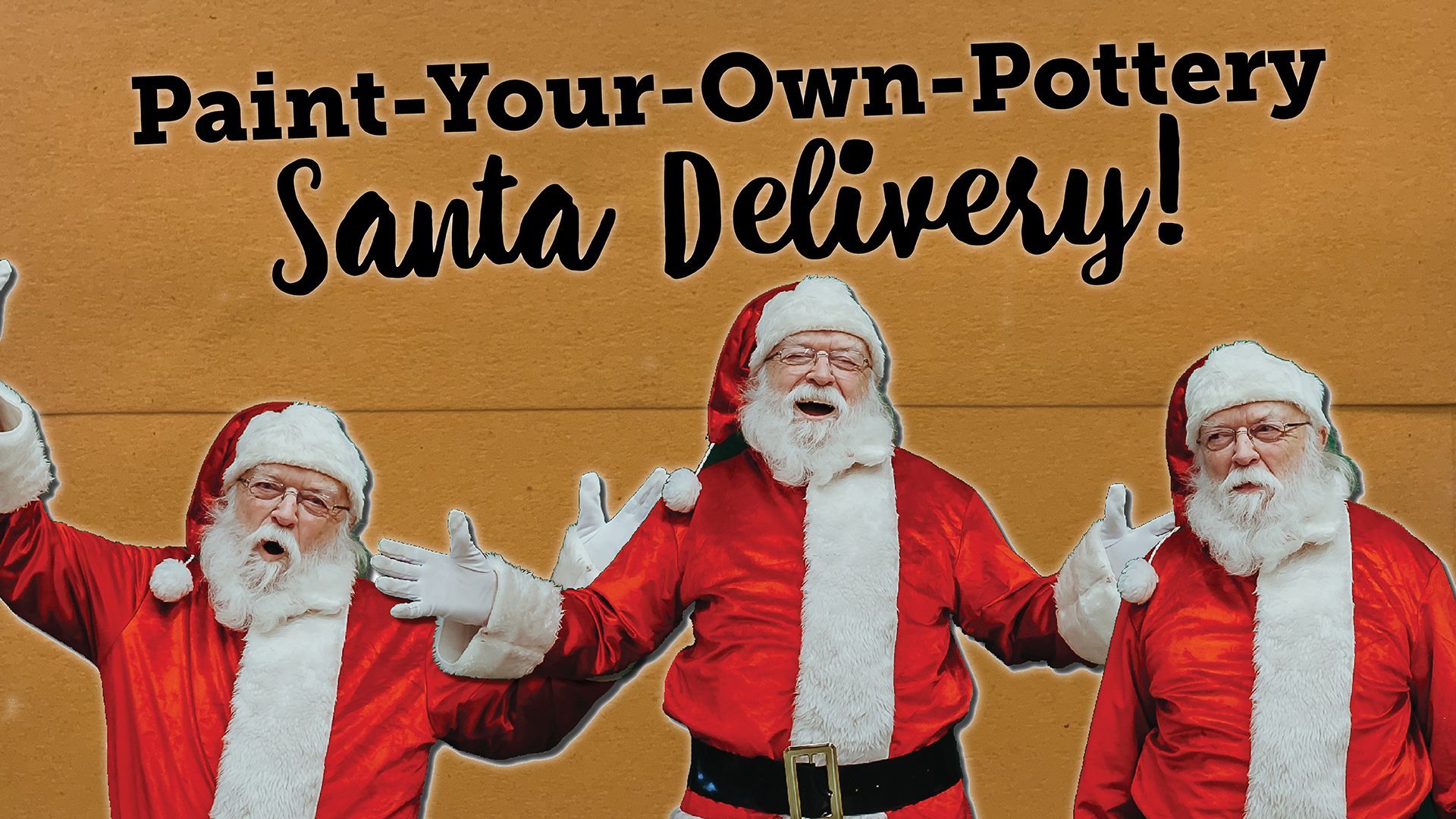 Order Paint-Your-Own Pottery ONLINE, and get FREE Home Delivery from SANTA himself!
---
Santa is super busy this year, but he's made time in his crazy schedule to do special, socially distanced, HOME DELIVERIES of paint-your-own-pottery from the ZACC — using the super new, super awesome ZACC VAN (it works better than his sleigh to transport breakables). Order take-home PYOP pieces through our online shop from December 1 through December 17, and Santa will deliver your order on Saturday, December 18 or Sunday, December 19. Just specify a date and morning or afternoon at checkout. This might be your only chance to see Santa in person this year, unless you stay up all night on Christmas Eve. Don't miss out!
---
HOW IT WORKS
1. Order any Paint-Your-Own Pottery online December 1-17 (or until delivery slots are filled). THE DATES ARE VERY IMPORTANT! Don't order before December 1 if you want Santa to deliver your pottery! Santa doesn't pay attention in November. November is for turkeys.
2. Santa will home-deliver your pottery on Saturday, December 18 or Sunday, December 19 (choose a date and morning or afternoon at check-out).
3. Return your pieces to the ZACC by December 21 AT THE LATEST to make sure they are fired and ready to be picked-up by Christmas Eve!
---
*PLEASE NOTE that Santa can only deliver in the local Missoula area.