PAINT YOUR OWN POTTERY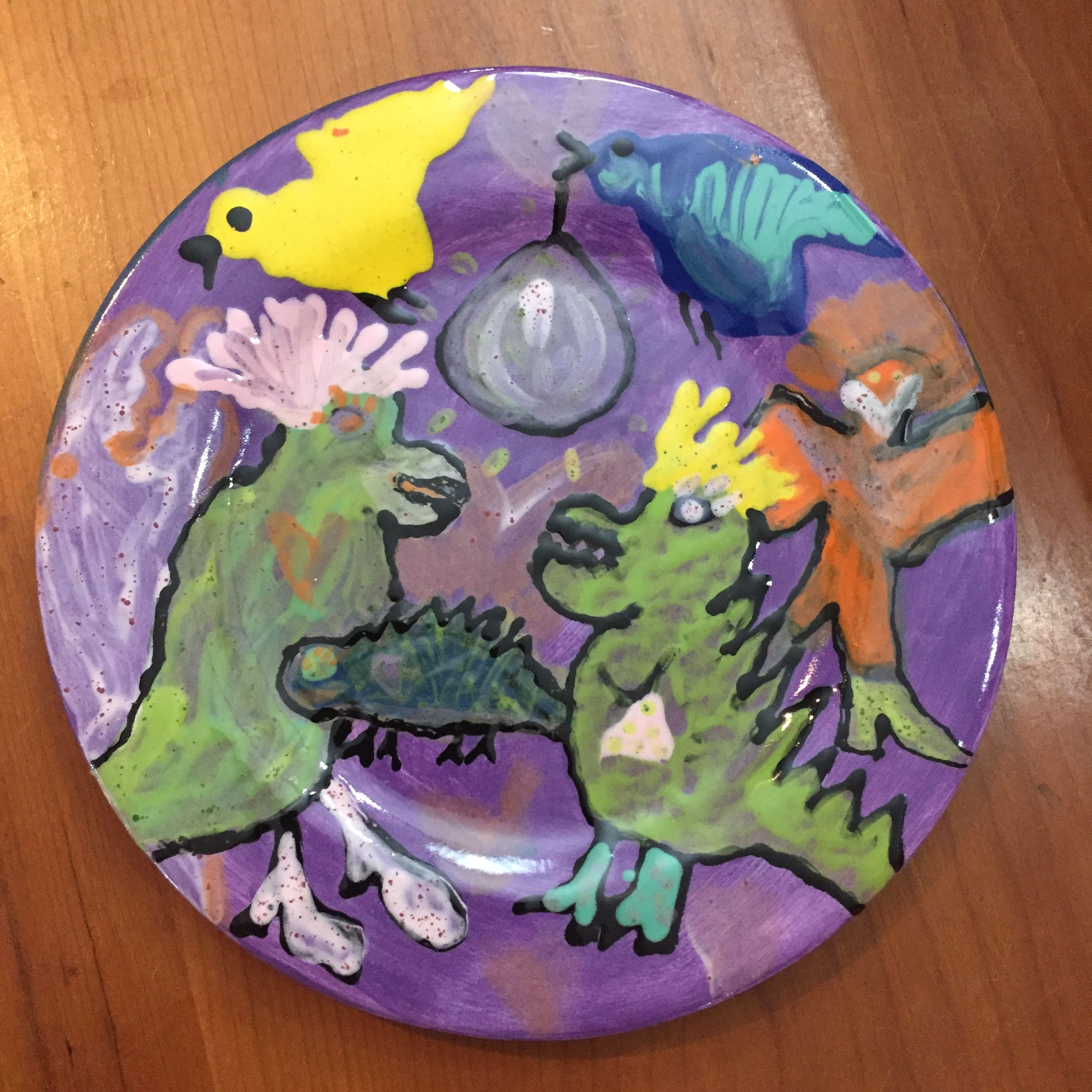 We love celebrating birthdays at the Zootown Arts Community Center! Explore our birthday party options designed to encourage creativity, innovation, and most of all, FUN!
Painting pottery is an easy, fun activity for all-ages with a large selection of pottery ranging from animal figurines to kitchenware. We happily provide instructions, interactive tutorial on how to paint pottery along with some creative ideas to get you started. We'll be there the whole time giving tips and pointers to make sure your pottery is just the way you want.
Party Location:
The Conference Room or ZACC Classroom
Total Time:
2.5 hours - Includes time for setup/decoration, party time, and cleanup.***
***The 2.5 hours of scheduled party time includes 15 minutes for each set-up and clean-up. For logistic and scheduling reasons, patrons will not have access to the party room prior to or after their scheduled time slot, no exceptions.
Cost: 
$75 with $50 non-refundable deposit due at booking + the Cost of Pottery
Materials Provided:
Bisque ceramics, glaze, brushes, tables, and an instructor to help to guide you through the process. Click here to see a selection of pottery options!
You will need to provide:
Decorations (streamers, balloons, etc.), food & beverages with place settings if desired.
SCHEDULE A PARTY!
Fill out the form below and your Party Host will get back to you shortly. Thanks!
At this time the ZACC is unable to accomodate requests for parties made less than 3 weeks in advance of the requested date. Thank you for understanding!
QUESTIONS?
Don't worry! You can still use the form below to get ahold of our Party Host and ask them questions. Give them all the information you do have, and just make sure to include your questions at the end!