COLLABORATIVE PRINTMAKING PARTY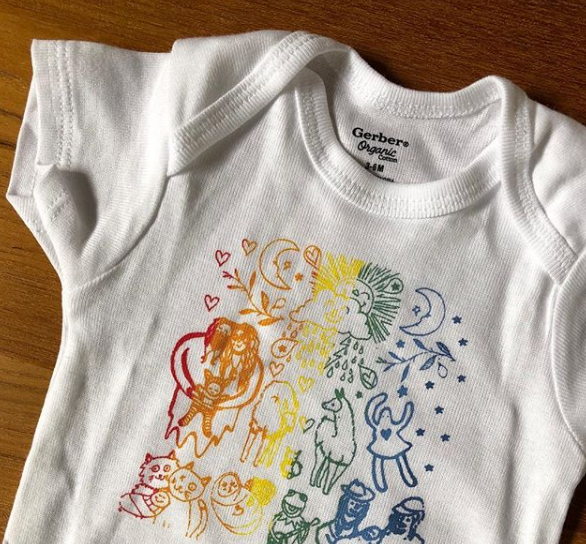 We love celebrating birthdays at the Zootown Arts Community Center! Explore our birthday party options designed to encourage creativity, innovation, and most of all, FUN!
Have a blast learning some basic Screen Printing skills while creating a collaborative design with a certified Print Shop Instructor. You'll start with a theme: cats, mustaches, babies, you name it! From there, your group will work to create a fun image that will be burned into a screen and printed.
Party Location:
The Print Shop
Total Time:
2 hours - Includes time for setup/decoration, party time, and cleanup.
Number of Attendees:
Our Screen Printing parties are designed to accommodate up to 10 participants.*
Cost: 
$275 with $50 non-refundable deposit due at booking 
Materials Provided:
We'll provide everything you need to make a collaborative print - paper, Sharpies, transparencies, and 11"x14" paper.
You will need to provide:
Decorations (streamers, balloons, etc.), food & beverages with place settings if desired, and fabric-based printing surfaces (think Tshirts and tea towels).
*Please note this party requires at least 2 business weeks advance notice for scheduling.
SCHEDULE A PARTY!
Fill out the form below and your Party Host will get back to you shortly. Thanks!
At this time the ZACC is unable to accomodate requests for parties made less than 3 weeks in advance of the requested date. Thank you for understanding!
QUESTIONS?
Don't worry! You can still use the form below to get ahold of our Party Host and ask them questions. Give them all the information you do have, and just make sure to include your questions at the end!