JOSH VANEK | Board Past President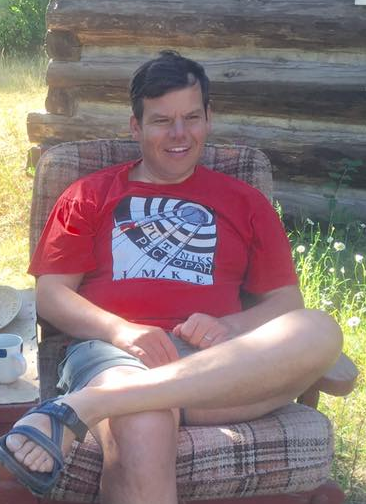 Current Board Title & Start Date:
Past president, started 2017
Past Board Title(s) & Dates:
VP, President, 2018-2020
Board Member Biography:
Josh is a husband, father, son, and guy who likes art and music. He works for a an organization called Campus Compact that promotes community engaged teaching and learning in higher education. He helps administer AmeriCorps and VISTA programs that help make postsecondary education more accessible. He also messes around with underground music, and culture and helped put together Total Fest (an underground music festival) for fourteen years, and run Wantage USA (a small record label) for about twenty five. He went to the University of Montana, and is also a Returned Peace Corps volunteer and VISTA alum.
Why He Serves on the ZACC Board:
"I serve with the ZACC Board because I love what the ZACC does. Our world is filled with complicated problems, and we need more art and music. I think people who make art and music bring unique abilities to address some of our biggest challenges, and I'm hopeful that if we re-work some of our priorities as a society, we might really like the results."
Josh's Pronoun:
He/Him.