LOCATION
216 W. Main St. 
Missoula, MT 59802
---
PHONE
(406)549-7555
---
HOURS
The ZACC is CLOSED January 13 through 19, due to unexpected plumbing issues.
The ZACC is open Monday through Saturday, 10 AM to 6 PM and Sundays from noon to 4 PM.
*PERFORMANCES & OTHER SHOW ROOM EVENTS USUALLY OCCUR OUTSIDE OF NORMAL BUSINESS HOURS
---
The ZACC is CLOSED in celebration of the following holidays:
New Year's Day
Memorial Day
Juneteenth
Fourth of July
Labor Day
Indigenous Peoples' Day
Thanksgiving Day
Christmas Day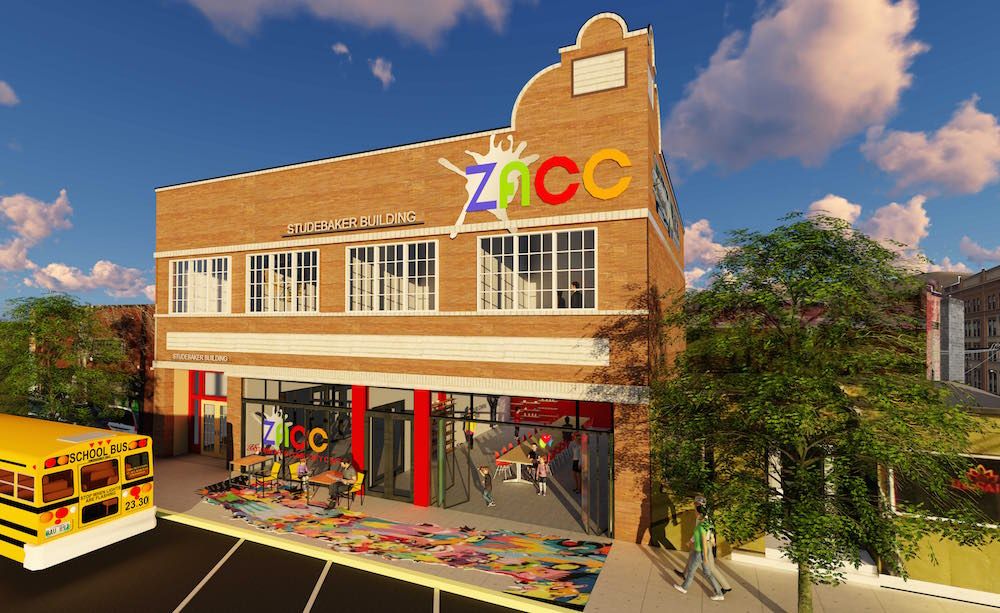 ACCESSIBILTY
Accessibility is paramount to the ZACC's mission, and to that point we are working to hire an accessibility consultant to help us become an arts institution that is truly accessible for all. In the interim, we are continuing to work to make immediate improvements to increase the accessibility of our facility and programming. Currently the ZACC is able to provide the following accessible features:
— The ZACC building is wheelchair accessible, including an elevator which accesses all three floors, as well as a ramp for performers and others who use our modular stage.

— The ZACC has two sets of bathrooms, and one individual private bathroom, all of which are wheelchair accessible. The bathrooms on the main floor adjacent to the Show Room space are gender-neutral, and have the ability to become a private space when the door is locked. A baby changing table is provided in one of these bathrooms and is labeled as such outside. The upstairs set of bathrooms is labeled with traditional genders, and a baby changing table is available in the women's bathroom.

— Service animals are welcome in all areas of the ZACC.
— Accessible parking. The ZACC has street parking available directly in front of the building, including one designated accessible spot with additional loading room on the passenger side. 
We are actively working to make accessibility improvements on:
— The ZACC newsletter. We hope to be completely accessible in this regard by the new year. Please keep an eye out for a new and improved, accessible format!
— Gallery experiences. The ZACC is working to create a more inclusive experience for those who may have difficult seeing or participating with our gallery shows, and hope to be able to provide a complimentary auditory experience soon. 
— Show Room events and performances. The ZACC is also working to create more accessible experiences in The Show Room, and are actively working with the community to find available resources and determine best practices for the various types of events.

Please know we would love to learn more about how we can make our space more accessible for all. If you need any special assistance to access our daytime services, please contact ZACC Operations Director Heather Stockton. If you have any questions about accessibility in the Show Room please contact ZACC Marketing, Events, and Community Outreach Coordinator Mikyla Veis. Please also feel free to call the front desk at any time during open hours at (406) 549-7555.